Garage 59 swells to three-car Spa 24 Hour attack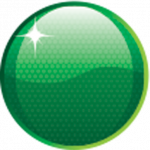 British team Garage 59 will expand to run three cars at the Spa 24 Hour endurance race from July 26-31.
The new Garage 59 squad, an official McLaren customer operation, will field a third 650S GT3 for Bruno Senna, Pipo Derani and Duncan Tappy.
It joins season regulars Shane van Gisbergen, Rob Bell and Come Ledogar and McLaren GT Academy drivers Alex J. Fontana, Struan Moore and Andrew Watson.
The move comes following Blancpain Endurance Series wins for the van Gisbergen, Bell and Ledogar at Monza and Paul Ricard this season along with the recent Blancpain Sprint Series win for Alvaro Parente and Bell at the Nurburgring.
Garage 59 team manager Bas Leinders said the expansion strengthens the outfit's bid for success at the Spa-Francorchamps circuit.
Stan Sport is the only way to watch every round of Speedseries. Click here for all the action streaming ad-free, live and on demand.
"We have enjoyed some great successes so far in the Blancpain GT Series and International GT Open Championships, it is so great to have the opportunity to fly the British flag for the team at this great event with three cars on the grid," said Leinders.
"The drivers we have onboard for the season are working well together and the team is proving to be very strong along with the car.
"The addition of the third car with the drivers that we have confirmed today stand us in good stead for a strong showing at the Total 24 Hours of Spa."
Other Australians to take part at Spa include Matt Simmons (Nissan Nismo factory GT-R GT3), Liam Talbot (Kessel Racing Ferrari), Roger Lago, Jonathon Webb, David Russell and Steve Owen (Reiter Engineering Lamborghini).