Force India confirms Mazepin Silverstone test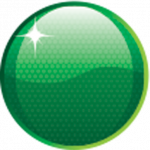 The Force India squad will use its development driver Nikita Mazepin in a post British Grand Prix test at Silverstone.
It is a major breakthrough for Mazepin who is only midway through his second year of racing cars after cutting his teeth in karts from 2007 to 2014.
The 17-year-old acknowledges the test is the biggest step in his fledgling career.
Russian-born Mazepin graduated to the cut throat European Formula 3 Championship this year with the Hi-Tech GP team after a season in 2015 in the Renault Formula 3 2.0 series.
Mazepin has commenced a searching program in the team's simulator at its Silverstone base.
"I am extremely grateful for the opportunity to test the VJM09 at Silverstone," Mazepin said.
"There's no doubt it will be the biggest moment of my career and it's something I've been working towards my whole life.
"It's been a few months since I joined the team and I feel ready for this opportunity."
Team principal Vijay Mallya said the teen has show promising technical attributes since joining the squad as a development driver at the start of the year.
"Nikita has shown a great level of technical understanding to go with his driving skills," Mallya said.
"His progress in our simulator has been excellent and to be in the car during this test is the next step in his natural progression within the team."