Rosberg lays blame at Hamilton for clash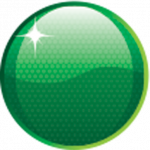 Nico Rosberg believes Lewis Hamilton was at fault in their controversial collision on the final lap of the Austrian Grand Prix.
The championship leader was holding off a charging Hamilton on the last lap before the Mercedes team-mates made contact at Turn 2.
Hamilton attempted a pass around the outside at the corner but Rosberg drifted wide, after suffering a brake-by-wire failure, which triggered the contact.
As a result, Hamilton was forced wide before further contact was made when he rejoined the track.
Rosberg is adamant that his team-mate's actions sparked the clash that ultimately handed Hamilton the victory.
The German faced a stewards investigation for causing the clash and for failing to stop his damaged car.
Rosberg held onto fourth spot but was handed a 10 second time penalty and two penalty points for his part in the collision.
"It's unbelievable. I was sure to win that race, and then lost it on the last lap. Pretty intense," said Rosberg.
"We were battling, and I was struggling a little bit with my brakes because they got a bit hot in the end. And my tyres were degrading, so that gave Lewis a chance.
"Nevertheless I was confident I could defend and bring it home, and I had the inside position. I went a bit deep into the corner, but that's fine, you know. I dictate, I'm on the inside.
"Then I was just very surprised that Lewis turned in, that caused a collision."
Meanwhile, Hamilton says he was not responsible for the clash.
However, the crowd sided with Rosberg as Hamilton faced a series of jeers while he celebrated the victory on the podium.
"Nico made a mistake into Turn 1, clipped the kerb and went wide. I got a good run on him, he blocked the inside and I went outside," said Hamilton.
"I was on racing line, he was on my blind side. I assumed he was there. I went very wide and as I started to turn. I was on edge of the track and he collided with me.
"My guys said he had something up with the brakes, maybe. I am not sure exactly what happened. I came back onto the track as quick as I could."
Mercedes boss Toto Wolff labelled the incident as 'brainless' as he watched his drivers collide for the second time this season, following a clash at the Spanish Grand Prix.
"It doesn't need a comment. We were marginal on brakes, if not to say completely over the brakes, (but) we couldn't tell the drivers," said Wolff.
"So Nico had a brake-by-wire failure on to the last straight, and defended very hard. Then seeing both cars nearly colliding is upsetting.
"Defending into Turn 2, he was defending on the inside but the brakes were gone. The electronic brake didn't work anymore.
"It could have also easily been a double DNF."
Wolff admitted his squad will investigate enforcing team orders in future to avoid further collisions.
"At Barcelona I was much more at ease with it because we had 30 races without any collision," he added.
"It was clear that it was going to happen eventually and from my naive thinking I thought they had learned the lesson and it's not going to happen anymore.
"Here we go, it happens again, so you have to look at all the options available and one option is to freeze the order at a certain stage of the race, which is unpopular and makes me want to puke.
"I'd like to see them race, but the racing is not possible without contact, and that's a consequence."