ASIAN WRAP: Lester scores GT Asia podium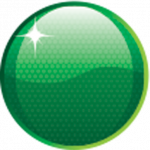 New Zealander Jono Lester kicked off his GT Asia campaign with a podium finish at Japan's Okayama Circuit.
The Kiwi teamed up with former British Touring Car Championship driver Tim Sugden for his series debut behind the wheel of the GruppeM Racing Porsche GT3-R.
Having started from ninth in the opening race, Sugden handed the car to Lester in 10th spot, where he then began to surge through the field.
Lester quickly found himself on the back of the front runners before making a penultimate lap move on the third placed Phoenix Audi of Alex Yoong.
After taking the position Lester held firm to claim third behind the race winning Bentley of Adderly Fong and Andrew Kim and the Lamborghini of Andrea Amichi and Edoardo Liberati.
Lester ended the weekend with a sixth place finish in Race 2 after storming to the lead in the first half of the race.
However, Sugden stalled the car while leaving the pits after his mandatory stop which saw him drop down the order.
Marchy Lee and Shaun Thong took the victory for Audi ahead of the BBT Ferrari 488 GT3 of Davide Rizo and Anthony Liu, with Fong and Kim in third.
It proved to be a difficult weekend for Australian drivers as Miedecke Motorsport's George Miedecke and Nathan Morcom finished 11th in both races.
Meanwhile, Sydney driver Jonathan Venter finished 12th in Race 1 after suffering contact in the early stages. Last year's championship contender retired from the final heat.
The GT Asia Series heads to Japan's Fuji International Circuit for the fourth round of the championship from July 15-17.