Buemi claims Formula E crown in dramatic finale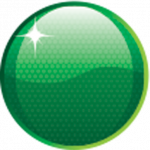 Sebastien Buemi won the Formula E Championship crown even though he failed to finish in the final round at London's Battersea Park.
Buemi (e-DAMS) was taken out by Lucas di Grassi (Abt) on the opening lap, the incident seeing both drivers eventually continue as they fought for the championship spoils.
Both drivers went into the round level on points with the subsequent collision triggering a bizarre set of events to follow.
Buemi and di Grassi, who were both ultimately declared non-finishers, returned to the fight as they both traded fastest laps. Formula E rules see the driver with the fastest lap of a race earning a two-point bonus.
In the end Buemi responded to di Grassi's fastest laps before the pair ended their desperate 'fastest lap' charge for the championship by not finishing.
Stan Sport is the only way to watch every round of the Formula E. Click here for all the action streaming ad-free, live and on demand.
"We had the crash at the start and our only choice was to win on the fastest lap," Buemi said.
"We had to give everything; tactics, placement, but I'm extremely happy for everyone. Everyone has worked so hard to get here and they deserve the title. The cleanest and fastest driver won and the best team too."
Following an investigation into the opening lap clash, di Grassi was given the equivalent of a drive-through penalty with 50s added to his race time which, as he as a non-finisher, made no difference to the result.
The events were a sideshow to Nicolas Prost's excellent form with the Frenchman scoring his second win of the weekend, supplying the Renault e-Dams team with the perfect result to close the championship.