Ricciardo: Drivers must respect raised kerbs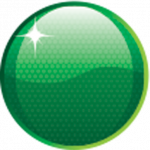 Daniel Ricciardo has come out in support of the new kerbs at the Red Bull Ring amid calls for the FIA to make alterations prior to Sunday's Austrian Grand Prix.
The raised kerbs, designed to ensure drivers stay within the track limits, have contributed to a series of suspension failures in practice and qualifying.
Mercedes' Nico Rosberg, Sergio Perez (Force India) and Toro Rosso's Daniil Kvyat all suffered issues with their rear suspension.
Reigning world champion team Mercedes has strengthened its suspension components in the wake of the incidents, while team boss Toto Wolff and Lewis Hamilton have called for the FIA to take action.
While the new-for-2016 circuit changes have attracted criticism, Ricciardo believes the yellow 'sausage' kerbs are doing their job correctly and drivers are fully aware of the dangers when running over them.
"I'm honestly treating it like a wall, I know that if I hit it (the yellow kerbs) I'm going to damage my car," said Ricciardo.
"It's not a bullying scenario, I'm not laughing at them, Danny (Kvyat) or anyone that's crashed, for me I like it that's black and white.
"At so many modern circuits us drivers complain that you can run off and not pay a price, so this weekend we are paying a price.
"Sure, the damage to the cars is quite severe, but it's the same if you hit a wall on a street circuit – I tore the rear off my car in Baku.
"They're visible, it's not like we can't see them. I honestly think they're doing a good job, and I think it's a good compromise to keep us on the track limits."
Starting today's race from fifth on the grid, Ricciardo is hopeful that changeable weather conditions can put him in the mix for victory.
"We knew we wouldn't be fighting for the front row. But if it's mixed conditions again, I think being able to adapt quickest will be key," added Ricciardo.
"The smartest, most switched-on guy can win, you don't necessarily need the best car."