Mikkelsen wins as heartbreak for Tanak in Poland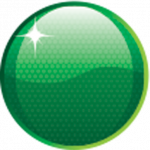 Andreas Mikkelsen has won Rally Poland after a puncture on the penultimate stage ended the dream run of Ott Tanak.
It was Mikkelsen's second career win after a rain soaked final day which saw numerous drivers experience a range of dramas in the muddy conditions.
After leading the rally after two complete days, Tanak appeared in control when the Estonian in the DMack shod Ford Fiesta dropped 40 seconds and ultimtaely finished 26.2sec behind the Volkswagen Polo due to a puncture.
"We pushed all weekend so hard and the weather today it was going to be so difficult," said Mikkelsen.
"It was like a war out there and we were the lucky ones. A weekend I will never forget.
"I feel sorry for him (Tanak), but that is rallying. It can be so unpredicatble."
A devastated Tanak was near speechless after the final control with Hayden Paddon third in a Hyundai i20, a further 2.3sec back.
"It's like worth nothing, like nothing,"said Tanak.
Championship leader Sébastien Ogier won the final live TV Power Stage to claim three bonus points from VW team-mate Jari-Matti Latvala and Hyundai's Thierry Neuville secured the final point in third.
For Paddon the tricky conditions nearly cost him the final place on the podium to his Hyundai team-mate Neuville.
"That was too close for comfort really! I struggled in the conditions this morning. The rain made the stages very slippery and I had no confidence at all," said Paddon.
"Our objective today was to secure third position rather than push for second, so we wanted to be relaxed. I think we probably eased off too much.
"Third is a great result, irrespective of how close it was – just 0.8 seconds! I am happy with the way the weekend has gone. We've had a good rally here in Poland and it's allowed us to bounce back after two tough results. It's fantastic to be on the podium again and I hope we can do the same in Finland."
The final day also saw issues for Dani Sordo (Hyundai) who crashed into hay bales which marked a chicane. Stephane Lefebvre (Citroen) spun and had to finish a stage with a wheel hanging off the car. While Eric Camilli (Ford) had to complete the final stage with front wheel drive and damaged rear suspension after crashing after the flying finish on the previous stage.
Australia's Scott Pedder failed to finish the event after first rolling his Skoda and then after rejoining the road the car broke a suspension control arm after contact with a rock hidden in the mud and ruts.
"On the second stage we arrived at a chicane, there was a huge puddle everyone had hit, and we completely missed the chicane,"said Pedder.
"I think I'd lost concentration because on the next corner the car ran wide and we had the lightest of rollovers."
As the Polish spectators scrambled to roll the stranded Skoda off its roof and back onto its wheels Pedder estimates he lost over thirty seconds.
"The third stage though was even worse. When the WRC guys are describing it as the worst stage they have ever driven you kind of know it's bad. There was a two kilometre straight where we never made it into fifth gear, there was just so much standing water and the ruts were so incredibly deep!" said Pedder.
"Basically I arrived at a fairly slow right hander further into the stage, there was an exposed rock, we hit it like everyone else and it snapped the right front control arm. That was it, rally over."
With the conditions in the stage deteriorating rapidly organisers were forced to cancel the stage just a handful of cars after Pedder had retired. "It's massively disappointing that the zero car or the FIA safety team decided the stage was acceptable to run, only to then cancel the stage after we'd just gone into it," said Pedder.
"Obviously finishing fourth there last year is still an incredible memory, and with what we learnt this weekend I think that stands us in good stead for another good result when we get to Finland this time around too."
VIDEO: Morning stages

VIDEO: Final stages

FINAL POSITIONS : Rally Poland
| | | | | |
| --- | --- | --- | --- | --- |
| Pos | Driver | Team | Car | Time/Gap |
| 1 | Andreas Mikkelsen | Volkswagen Motorsport II | Volkswagen | 2:37:34.4 |
| 2 | Ott Tanak | DMACK World Rally Team | Ford | +0:26.2 |
| 3 | Hayden Paddon | Hyundai Motorsport | Hyundai | +0:28.5 |
| 4 | Thierry Neuville | Hyundai Motorsport | Hyundai | +0:29.3 |
| 5 | Jari-Matti Latvala | Volkswagen Motorsport | Volkswagen | +0:33.8 |
| 6 | Sebastien Ogier | Volkswagen Motorsport | Volkswagen | +0:40.3 |
| 7 | Craig Breen | Abu Dhabi Total WRT | Citroen | +2:01.4 |
| 8 | Mads Ostberg | M-Sport World Rally Team | Ford | +3:04.6 |
| 9 | Eric Camilli | M-Sport World Rally Team | Ford | +5:23.1 |
| 10 | Teemu Suninen | Team Oreca | Skoda Fabia WRC2 | +5:53.3 |
FIA DRIVERS´ STANDINGS
| | | |
| --- | --- | --- |
| Pos | Driver | Total |
| 1. | Sebastien OGIER | 143 |
| 2. | Andreas MIKKELSEN | 92 |
| 3. | Hayden PADDON | 72 |
| 4. | Jari-Matti LATVALA | 68 |
| 5. | Dani SORDO | 68 |
| 6. | Mads OSTBERG | 62 |
| 7. | Thierry NEUVILLE | 61 |
| 8. | Ott TANAK | 52 |
| 9. | Kris MEEKE | 26 |
| 10. | Eric CAMILLI | 23 |
| 11. | Henning SOLBERG | 14 |
| 12. | Stéphane LEFEBVRE | 12 |
| 13. | Martin PROKOP | 12 |
| 14. | Craig BREEN | 10 |
| 15. | Teemu SUNINEN | 7 |
| 16. | Elfyn EVANS | 6 |
| 17. | Marcos Sebastian LIGATO | 6 |
| 18. | Lorenzo BERTELLI | 4 |
| 19. | Pontus TIDEMAND | 2 |
| 20. | Esapekka LAPPI | 2 |
| 21. | Nicolas FUCHS | 2 |
| 22. | Kevin ABBRING | 2 |
| 23. | Armin KREMER | 1 |
| 24. | Valeriy GORBAN | 1 |
| 25. | Jan KOPECKY | 1 |
FIA TEAMS´ STANDINGS
| | | |
| --- | --- | --- |
| Pos | Teams | Total |
| 1. | VOLKSWAGEN MOTORSPORT | 196 |
| 2. | HYUNDAI MOTORSPORT | 135 |
| 3. | M-SPORT WORLD RALLY TEAM | 100 |
| 4. | VOLKSWAGEN MOTORSPORT II | 99 |
| 5. | HYUNDAI MOTORSPORT N | 78 |
| 6. | DMACK WORLD RALLY TEAM | 58 |
| 7. | Jipocar Czech National Team | 18 |
| 8. | YAZEED RACING | 4 |