Keselowski scores Penske's 100th NASCAR win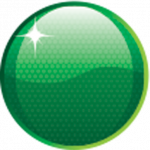 Brad Keselowski has broken through for his first Daytona victory by winning the Coke Zero 400, and in the process giving Team Penske its 100th NASCAR victory.
Keselowski led a race high 115 of the 160 official laps, racing at either at or near enough the front for the entire event.
His crucial pass for the lead came with 14 laps to run, when two late race cautions allowed him to choose his restart position on the front row.
Even an overtime 'green-white-chequered' finish didn't change things at the front, as the Penske Ford driver manoeuvred between the top and bottom lanes as other pressed.
Keselowski previously had four restrictor-plate victories, but all came at Talladega Superspeedway.
"I don't care if it's not the 500. It's Daytona. This is huge. I love this place and here we are in Victory Lane with the Detroit Ford," said Keselowski.
"It's been a kick in the you-know-what. I got down on myself here. We came down here for the 500 and quite honestly we ran like dog crap, but my team worked on it. I didn't give up on them.
"I believe in my team and my team believes in me and we went to work and we put together a better car, and it really showed today with a great effort from the whole team. I'm really proud of everybody."
Kyle Busch finished second, with Trevor Bayne, Joey Logano and Ricky Stenhouse Jr. rounding out the top five.
The "Big One" came on Lap 89 and collected 21 cars in a wreck that was sparked by Jamie McMurray turning sideways in the middle of the pack. Included in the wreck were all four Hendrick cars, plus the likes of Kevin Harvick and Matt Kenseth.
The wreck was triggered when Jamie McMurray and Kyle Larson rubbed while battling in the lead pack. McMurray then made contact with Jimmie Johnson and the field quickly ploughed into each other.
With 12 laps to go, Tony Stewart spun into traffic, collecting Casey Mears and Carl Edwards in the wreck. Stewart, who won last week in Sonoma, had been running in fifth at the time.
After the race, he sat 30th in the points standings, enough to put him in the provisional Chase Grid.
VIDEO: Race recap

RESULTS: Coke Zero 400 – Daytona International 400
| | | | | | | | | | |
| --- | --- | --- | --- | --- | --- | --- | --- | --- | --- |
| POS. | CAR # | DRIVER | MAKE | START | LAPS | LAPS LED | FINAL STATUS | POINTS | BONUS POINTS |
| 1 | 2 | Brad Keselowski | Ford | 5 | 161 | 115 | Running | 45 | 5 |
| 2 | 18 | Kyle Busch | Toyota | 3 | 161 | 16 | Running | 40 | 1 |
| 3 | 6 | Trevor Bayne | Ford | 13 | 161 | 0 | Running | 38 | 0 |
| 4 | 22 | Joey Logano | Ford | 11 | 161 | 6 | Running | 38 | 1 |
| 5 | 17 | Ricky Stenhouse Jr | Ford | 4 | 161 | 0 | Running | 36 | 0 |
| 6 | 42 | Kyle Larson | Chevrolet | 17 | 161 | 0 | Running | 35 | 0 |
| 7 | 3 | Austin Dillon | Chevrolet | 6 | 161 | 0 | Running | 34 | 0 |
| 8 | 16 | Greg Biffle | Ford | 1 | 161 | 1 | Running | 34 | 1 |
| 9 | 15 | Clint Bowyer | Chevrolet | 31 | 161 | 1 | Running | 33 | 1 |
| 10 | 95 | Michael McDowell | Chevrolet | 37 | 161 | 0 | Running | 31 | 0 |
| 11 | 98 | Cole Whitt | Toyota | 35 | 161 | 0 | Running | 30 | 0 |
| 12 | 13 | Casey Mears | Chevrolet | 20 | 161 | 2 | Running | 30 | 1 |
| 13 | 47 | AJ Allmendinger | Chevrolet | 26 | 161 | 0 | Running | 28 | 0 |
| 14 | 21 | Ryan Blaney | Ford | 12 | 161 | 0 | Running | 27 | 0 |
| 15 | 43 | Aric Almirola | Ford | 14 | 161 | 0 | Running | 26 | 0 |
| 16 | 23 | David Ragan | Toyota | 38 | 161 | 1 | Running | 26 | 1 |
| 17 | 11 | Denny Hamlin | Toyota | 9 | 161 | 7 | Running | 25 | 1 |
| 18 | 31 | Ryan Newman | Chevrolet | 23 | 161 | 0 | Running | 23 | 0 |
| 19 | 35 | David Gilliland | Ford | 28 | 161 | 0 | Running | 22 | 0 |
| 20 | 46 | Michael Annett | Chevrolet | 33 | 161 | 0 | Running | 21 | 0 |
| 21 | 88 | Dale Earnhardt Jr | Chevrolet | 16 | 161 | 0 | Running | 20 | 0 |
| 22 | 55 | Reed Sorenson | Toyota | 39 | 161 | 0 | Running | 19 | 0 |
| 23 | 41 | Kurt Busch | Chevrolet | 10 | 161 | 0 | Running | 18 | 0 |
| 24 | 32 | Bobby Labonte | Ford | 32 | 160 | 0 | Running | 17 | 0 |
| 25 | 19 | Carl Edwards | Toyota | 2 | 155 | 8 | Accident | 17 | 1 |
| 26 | 14 | Tony Stewart | Chevrolet | 19 | 148 | 1 | Accident | 16 | 1 |
| 27 | 10 | Danica Patrick | Chevrolet | 22 | 130 | 0 | Running | 14 | 0 |
| 28 | 20 | Matt Kenseth | Toyota | 7 | 127 | 0 | Running | 13 | 0 |
| 29 | 78 | Martin Truex Jr | Toyota | 15 | 127 | 1 | Running | 13 | 1 |
| 30 | 5 | Kasey Kahne | Chevrolet | 18 | 122 | 0 | Running | 11 | 0 |
| 31 | 38 | Landon Cassill | Ford | 34 | 119 | 0 | Running | 10 | 0 |
| 32 | 24 | Chase Elliott | Chevrolet | 24 | 113 | 0 | Running | 9 | 0 |
| 33 | 83 | Matt DiBenedetto | Toyota | 36 | 108 | 0 | Running | 8 | 0 |
| 34 | 1 | Jamie McMurray | Chevrolet | 29 | 91 | 0 | Accident | 7 | 0 |
| 35 | 48 | Jimmie Johnson | Chevrolet | 8 | 89 | 0 | Accident | 6 | 0 |
| 36 | 27 | Paul Menard | Chevrolet | 27 | 89 | 0 | Accident | 5 | 0 |
| 37 | 44 | Brian Scott | Ford | 30 | 89 | 0 | Accident | 4 | 0 |
| 38 | 7 | Regan Smith | Chevrolet | 40 | 89 | 1 | Accident | 4 | 1 |
| 39 | 4 | Kevin Harvick | Chevrolet | 21 | 89 | 1 | Accident | 3 | 1 |
| 40 | 34 | Chris Buescher | Ford | 25 | 89 | 0 | Accident | 1 | 0 |
STANDINGS
| | | | | | | | | |
| --- | --- | --- | --- | --- | --- | --- | --- | --- |
| POS | DRIVER | POINTS | BEHIND | STARTS | WINS | TOP 5 | TOP 10 | DNF |
| 1 | Kevin Harvick | 565 | Leader | 17 | 1 | 7 | 13 | 1 |
| 2 | Brad Keselowski | 551 | -14 | 17 | 3 | 7 | 11 | 0 |
| 3 | Kurt Busch | 545 | -20 | 17 | 1 | 5 | 14 | 0 |
| 4 | Joey Logano | 531 | -34 | 17 | 1 | 7 | 11 | 2 |
| 5 | Carl Edwards | 527 | -38 | 17 | 2 | 6 | 11 | 3 |
| 6 | Kyle Busch | 492 | -73 | 17 | 3 | 10 | 11 | 4 |
| 7 | Martin Truex Jr | 482 | -83 | 17 | 1 | 3 | 7 | 0 |
| 8 | Chase Elliott | 482 | -83 | 17 | 0 | 6 | 11 | 1 |
| 9 | Jimmie Johnson | 475 | -90 | 17 | 2 | 6 | 7 | 2 |
| 10 | Denny Hamlin | 446 | -119 | 17 | 1 | 5 | 7 | 3 |
| 11 | Matt Kenseth | 443 | -122 | 17 | 1 | 2 | 6 | 2 |
| 12 | Austin Dillon | 434 | -131 | 17 | 0 | 3 | 8 | 1 |
| 13 | Dale Earnhardt Jr | 433 | -132 | 17 | 0 | 5 | 6 | 4 |
| 14 | Ryan Newman | 425 | -140 | 17 | 0 | 0 | 5 | 1 |
| 15 | Ryan Blaney | 409 | -156 | 17 | 0 | 1 | 6 | 1 |
| 16 | Jamie McMurray | 405 | -160 | 17 | 0 | 1 | 3 | 1 |
| 17 | Trevor Bayne | 399 | -166 | 17 | 0 | 2 | 4 | 0 |
| 18 | Kasey Kahne | 396 | -169 | 17 | 0 | 2 | 6 | 1 |
| 19 | AJ Allmendinger | 393 | -172 | 17 | 0 | 1 | 3 | 1 |
| 20 | Kyle Larson | 390 | -175 | 17 | 0 | 3 | 5 | 2 |
| 21 | Ricky Stenhouse Jr | 388 | -177 | 17 | 0 | 2 | 3 | 1 |
| 22 | Greg Biffle | 324 | -241 | 17 | 0 | 0 | 1 | 3 |
| 23 | Paul Menard | 320 | -245 | 17 | 0 | 0 | 1 | 4 |
| 24 | Clint Bowyer | 304 | -261 | 17 | 0 | 0 | 3 | 2 |
| 25 | Aric Almirola | 304 | -261 | 17 | 0 | 0 | 0 | 3 |
| 26 | Danica Patrick | 302 | -263 | 17 | 0 | 0 | 0 | 3 |
| 27 | Casey Mears | 268 | -297 | 17 | 0 | 0 | 0 | 0 |
| 28 | Landon Cassill | 259 | -306 | 17 | 0 | 0 | 0 | 0 |
| 29 | David Ragan | 243 | -322 | 17 | 0 | 0 | 0 | 2 |
| 30 | Tony Stewart | 212 | -353 | 9 | 1 | 1 | 3 | 2 |
| 31 | Brian Scott | 209 | -356 | 17 | 0 | 0 | 0 | 2 |
| 32 | Regan Smith | 203 | -362 | 17 | 0 | 0 | 1 | 3 |
| 33 | Michael McDowell | 194 | -371 | 14 | 0 | 0 | 1 | 1 |
| 34 | Chris Buescher | 194 | -371 | 17 | 0 | 0 | 0 | 3 |
| 35 | Matt DiBenedetto | 176 | -389 | 17 | 0 | 0 | 1 | 5 |
| 36 | Cole Whitt | 170 | -395 | 15 | 0 | 0 | 0 | 4 |
| 37 | Michael Annett | 150 | -415 | 17 | 0 | 0 | 0 | 3 |
| 38 | Brian Vickers | 86 | -479 | 5 | 0 | 0 | 1 | 1 |
| 39 | Josh Wise | 75 | -490 | 14 | 0 | 0 | 0 | 4 |
| 40 | Reed Sorenson | 65 | -500 | 10 | 0 | 0 | 0 | 3 |
| 41 | Bobby Labonte | 51 | -514 | 3 | 0 | 0 | 0 | 0 |
| 42 | Jeffrey Earnhardt | 48 | -517 | 9 | 0 | 0 | 0 | 1 |
| 43 | David Gilliland | 46 | -519 | 2 | 0 | 0 | 0 | 0 |
| 44 | Michael Waltrip | 42 | -523 | 2 | 0 | 0 | 0 | 0 |
| 45 | Patrick Carpentier | 4 | -561 | 1 | 0 | 0 | 0 | 0 |
| 46 | Robert Richardson | 3 | -562 | 1 | 0 | 0 | 0 | 1 |
| 47 | Ty Dillon | 0 | -565 | 7 | 0 | 0 | 0 | 0 |
| 48 | Jeb Burton | 0 | -565 | 1 | 0 | 0 | 0 | 0 |
| 49 | Joey Gase | 0 | -565 | 3 | 0 | 0 | 0 | 0 |
| 50 | Dylan Lupton | 0 | -565 | 1 | 0 | 0 | 0 | 0 |
| 51 | Ryan Ellis | 0 | -565 | 1 | 0 | 0 | 0 | 0 |
| 52 | Cody Ware | 0 | -565 | 0 | 0 | 0 | 0 | 0 |