Hamilton takes pole in frantic Austria qualifying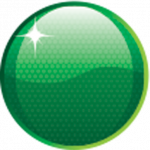 Lewis Hamilton will start the Austrian Grand Prix from pole position after a frantic finish to qualifying at the Red Bull Ring.
The Mercedes driver judged his final run perfectly as the damp track dried significantly in the final moments of Q3.
Having begun the session on intermediates, Hamilton switched to ultra-soft tyres along with the rest of the top 10 with three minutes of the session remaining.
The reigning world champion came through to post a 1:07.922s which proved 0.543s quicker than team-mate Nico Rosberg.
However, a five-place grid penalty for a gearbox change will see Rosberg drop to seventh position.
The penalty promoted Force India's Nico Hulkenberg onto the front row.
Hulkenberg had held provisional pole briefly in Q3 before ending up third on the road. Although the German was under investigation for failing to slow for yellow flags earlier in qualifying.
Ferrari's Sebastian Vettel was fourth fastest but will start Sunday's race from ninth after undergoing a gearbox change prior to Friday practice.
The four-time world champion was marginally ahead of McLaren Jenson Button, who will move from fifth to third on the grid due to the penalties for Rosberg and Vettel.
Button's display in the changeable conditions earned McLaren its best qualifying result since reuniting with Honda.
Kimi Raikkonen was sixth fastest but will join Button on the second row, with Red Bull Racing's Daniel Ricciardo fifth.
Williams' Valtteri Bottas will start from sixth ahead of Rosberg, Max Verstappen (Red Bull), Vettel and Felipe Massa (Williams).
The revised kerbs at the Red Bull Ring circuit were thrown into the spotlight in Q1 when Daniil Kvyat suffered a suspension failure after running wide at the penultimate corner.
The Toro Rosso driver ran over the strip of 'sausage' kerbs, which shook his car violently before breaking his right rear suspension.
Kvyat fired across the road before ending up in the barriers at the final corner bringing out the red flags.
It was the second suspension failure in qualifying after Sergio Perez encountered an issue in Q1, which ended his session prematurely.
Haas F1's Esteban Gutierrez narrowly missed securing a place in Q3 as rain began to fall in the second segment of qualifying.
Meanwhile, Manor's Pascal Wehrlein was the star of Q2 as he secured 12th on the grid ahead of Romain Grosjean (Haas F1) and Fernando Alonso (McLaren).
Carlos Sainz was unable to take his place in Q2 after suffering an engine failure and will start from 15th alongside Perez.
Both Renault's failed to progress to Q2 with Kevin Magnussen and Jolyon Palmer joined by Rio Haryanto and the Saubers of Marcus Ericsson and Felipe Nasr.
Result: Formula 1 Austrian Grand Prix Qualifying
| Position | Driver | Car | Time | Gap |
| --- | --- | --- | --- | --- |
| 1 | Lewis Hamilton | Mercedes | 1:07.922s | – |
| 2 | Nico Hulkenberg | Force India/Mercedes | 1:09.285s | +1.363s |
| 3 | Jenson Button | McLaren/Honda | 1:09.900s | +1.978s |
| 4 | Kimi Raikkonen | Ferrari | 1:09.901s | +1.979s |
| 5 | Daniel Ricciardo | Red Bull/Renault | 1:09.980s | +2.058s |
| 6 | Valtteri Bottas | Williams/Mercedes | 1:10.440s | +2.518s |
| 7 | Nico Rosberg | Mercedes | 1:08.465s | +0.543s Penalty |
| 8 | Max Verstappen | Red Bull/Renault | 1:11.153s | +3.231s |
| 9 | Sebastian Vettel | Ferrari | 1:09.781s | +1.859s Penalty |
| 10 | Felipe Massa | Williams/Mercedes | 1:11.977s | +4.055s |
| 11 | Esteban Gutierrez | Haas/Ferrari | 1:07.578s | Q2 |
| 12 | Pascal Wehrlein | Manor/Mercedes | 1:07.700s | Q2 |
| 13 | Romain Grosjean | Haas/Ferrari | 1:07.850s | Q2 |
| 14 | Fernando Alonso | McLaren/Honda | 1:08.154s | Q2 |
| 15 | Carlos Sainz | Toro Rosso/Ferrari | – | Q2 |
| 16 | Sergio Perez | Force India/Mercedes | – | Q2 |
| 17 | Kevin Magnussen | Renault | 1:07.941s | Q1 |
| 18 | Jolyon Palmer | Renault | 1:07.965s | Q1 |
| 19 | Rio Haryanto | Manor/Mercedes | 1:08.026s | Q1 |
| 20 | Daniil Kvyat | Toro Rosso/Ferrari | 1:08.409s | Q1 |
| 21 | Marcus Ericsson | Sauber/Ferrari | 1:08.418s | Q1 |
| 22 | Felipe Nasr | Sauber/Ferrari | 1:08.446s | Q1 |