Biffle scores Daytona pole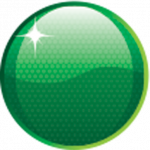 Greg Biffle has scored a somewhat shock pole position for the Coke Zero 400 at Daytona.
The Roush Fenway Racing driver topped the speed charts 310.531km/h (192.955 mph) during the Coors Light Pole qualifying session to take his first pole award since 2012.
Biffle sat atop the leaderboard for both of the two rounds during the single-car qualifying session.
"We've been working so hard," said Biffle.
"This shows the hard work by the entire Roush organisation. I can't thank them enough for everything they've done, Roush Yates engines were so good today. Now we have to back this up in the race but starting upfront feels so good."
Starting alongside will be former team-mate Carl Edwards, who took his Joe Gibbs Racing Toyota to a speed of  310.195km/h (192.746 mph).
Kyle Busch completed the top three in another JGR Toyota, but he will start from the back after crashing his primary car during practice.
Further good news for the Roush Fenway Racing Ford squad with Ricky Stenhouse Jr. in fourth followed by the Team Penske Ford of Brad Keselowski.
Defending race winner Dale Earnhardt Jr. will line-up 16th in his No. 88 Hendrick Motorsports Chevrolet.
Regan Smith, 40th, had to shut his engine down in the opening minutes of round 1 after he smelled oil and heard odd noises coming from his No. 7 Chevrolet. Smith failed to turn a lap.
The No. 30 The Motorsports Group Chevrolet of Josh Wise failed to make the 40-car field.
LINE-UP: Coke Zero 400 – Daytona International Speedway 
 

| POS. | CAR # | DRIVER | MAKE | SPONSOR | MPH | TIME | GAP |
| --- | --- | --- | --- | --- | --- | --- | --- |
| 1 | 16 | Greg Biffle | | Ford EcoBoost Ford Fusion | 192.955 | 46.643 | Leader |
| 2 | 19 | Carl Edwards | | Subway | 192.748 | 46.693 | –0.050 |
| 3 | 18 | Kyle Busch | | Interstate Batteries | 192.336 | 46.793 | –0.150 |
| 4 | 17 | Ricky Stenhouse Jr | | Fifth Third Bank Ford Fusion | 192.320 | 46.797 | –0.154 |
| 5 | 2 | Brad Keselowski | | Detroit Genuine Parts | 192.254 | 46.813 | –0.170 |
| 6 | 3 | Austin Dillon | | Bass Pro Shops / NRA Museum | 192.254 | 46.813 | –0.170 |
| 7 | 20 | Matt Kenseth | | DeWalt | 192.234 | 46.818 | –0.175 |
| 8 | 48 | Jimmie Johnson | | Lowe's Patriotic | 192.160 | 46.836 | –0.193 |
| 9 | 11 | Denny Hamlin | | FedEx | 191.975 | 46.881 | –0.238 |
| 10 | 41 | Kurt Busch | | Monster Energy / Haas Automation Chevrolet SS | 191.865 | 46.908 | –0.265 |
| 11 | 22 | Joey Logano | | Shell Pennzoil | 191.400 | 47.022 | –0.379 |
| 12 | 21 | Ryan Blaney | | Motorcraft / Quick Lane Tire + Auto Center | 191.253 | 47.058 | –0.415 |
| 13 | 6 | Trevor Bayne | | Advocare Ford Fusion | 191.192 | 47.073 | –0.430 |
| 14 | 43 | Aric Almirola | | Smithfield | 191.115 | 47.092 | –0.449 |
| 15 | 78 | Martin Truex Jr | | Bass Pro Shops/Tracker Boats | 191.103 | 47.095 | –0.452 |
| 16 | 88 | Dale Earnhardt Jr | | Nationwide | 191.071 | 47.103 | –0.460 |
| 17 | 42 | Kyle Larson | | Target | 190.933 | 47.137 | –0.494 |
| 18 | 5 | Kasey Kahne | | Great Clips | 190.783 | 47.174 | –0.531 |
| 19 | 14 | Tony Stewart | | Bass Pro Shops Chevrolet SS | 190.670 | 47.202 | –0.559 |
| 20 | 13 | Casey Mears | | GEICO Military | 190.476 | 47.250 | –0.607 |
| 21 | 4 | Kevin Harvick | | Busch Beer Chevrolet SS | 190.444 | 47.258 | –0.615 |
| 22 | 10 | Danica Patrick | | Nature's Bakery Chevrolet SS | 190.440 | 47.259 | –0.616 |
| 23 | 31 | Ryan Newman | | Florida Lottery | 190.375 | 47.275 | –0.632 |
| 24 | 24 | Chase Elliott | | SunEnergy1. | 190.359 | 47.279 | –0.636 |
| 25 | 34 | Chris Buescher | | Love's Travel Stops | 190.275 | 47.300 | –0.657 |
| 26 | 47 | AJ Allmendinger | | Kroger / Drumstick / Outshine | 189.877 | 47.399 | –0.756 |
| 27 | 27 | Paul Menard | | Duracell / Menards | 189.693 | 47.445 | –0.802 |
| 28 | 35 | David Gilliland | | Shaw's Southern Belle Frozen Food | 189.470 | 47.501 | –0.858 |
| 29 | 1 | Jamie McMurray | | Credit One | 189.211 | 47.566 | –0.923 |
| 30 | 44 | Brian Scott | | Albertsons Co. / Shore Lodge | 188.964 | 47.628 | –0.985 |
| 31 | 15 | Clint Bowyer | | AccuDoc Solutions | 188.727 | 47.688 | –1.045 |
| 32 | 32 | Bobby Labonte | | TBD | 188.391 | 47.773 | –1.130 |
| 33 | 46 | Michael Annett | | Pilot Flying J | 188.344 | 47.785 | –1.142 |
| 34 | 38 | Landon Cassill | | Taco Bell | 188.249 | 47.809 | –1.166 |
| 35 | 98 | Cole Whitt | | RTIC Coolers Toyota | 187.629 | 47.967 | –1.324 |
| 36 | 83 | Matt DiBenedetto | | Dustless Blasting | 187.563 | 47.984 | –1.341 |
| 37 | 95 | Michael McDowell | | KLOVE Radio Chevy SS | 187.480 | 48.005 | –1.362 |
| 38 | 23 | David Ragan | | Shriner's Hospital | 187.426 | 48.019 | –1.376 |
| 39 | 55 | Reed Sorenson | | RoyalTeakCollection.com Toyota | 187.025 | 48.122 | –1.479 |
| 40 | 7 | Regan Smith | | Golden Corral Chevrolet | 0.000 | 0.000 | -46.643 |
VIDEO: Biffle speaks after scoring pole at Daytona

VIDEO: Kyle Busch practice crash