Ferrari to test updated Halo in Austria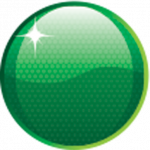 Ferrari is set to evaluate a revised Halo head protection system during Friday practice for the Austrian Grand Prix.
The latest version of the device is expected to be fitted to Sebastian Vettel's car for an installation lap of the Red Bull Ring in opening practice.
The Halo has emerged as the FIA's preferred option to improve cockpit safety and is on track to be made compulsory next season.
Designed to increase the protection to the driver's head, the revised model dubbed 'Halo 2' is constructed from titanium rather than steel used for the first prototype.
The original Halo concept made its maiden public appearance during pre-season testing at Barcelona.
Ferrari's debut of the revamped device arrives shortly after Red Bull confirmed it has abandoned the development of its alternative aeroscreen head protection concept.
After failing FIA tests, the Milton Keynes squad has elected to focus its attentions on developing its 2017 car instead.
Having tested the device during practice at the Russian Grand Prix, Daniel Ricciardo believes the aeroscreen option should be pursued.
"It still needs to be addressed and attended to," said Ricciardo.
"I would be disappointed if they just shut it down completely, I don't think that will be the best thing to do."