Ricciardo quashes Ferrari move speculation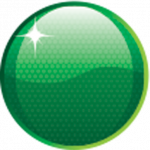 Daniel Ricciardo has reiterated his allegiance to Red Bull for the next two years amid continued speculation linking him to Ferrari.
The Australian has long been touted as a possible replacement for Kimi Raikkonen at the Maranello squad, with the move fuelled by further media reports this week.
Red Bull announced prior to the European Grand Prix that Ricciardo will remain at the Milton Keynes outfit for at least the next two seasons.
Ricciardo has now moved to categorically quash any such move to Ferrari in the next two years, as he prepares for Red Bull's home event in Austria this weekend.
"I can confidently say now that I will still be here in 2017. And I am with Red Bull for a couple of years beyond this one," said Ricciardo.
"When I was asked in Canada, I said the only reason I would look elsewhere would be to fight for a world title, not appealing to jump ship for something that isn't better.
"I was very honest when I got asked if I'd had contact (with Ferrari) and I said I honestly hadn't.
"There's never been any contact, but I guess, even if I am under contract, I'm a driver that's probably considered by some teams.
"Obviously, at Red Bull we're getting closer and that's our aim next year but it's the same with Ferrari or anyone else, there's no guarantees."
The 26-year-old three-time race winner is confident Red Bull will be closer to the front runners next season, having shown an upturn in performance this year.
Ricciardo has come close to victories this season only to be denied by a poor strategy call in Spain and pitstop mix up in Monaco.
"Looking at what we've got, it looks like we should be another step closer," added Ricciardo.
"Seeing what I see, if we're able to win races this year then I see next year only being in one direction, whether it's a fight for a title I think we should be very close."