Tourist Trophy awarded to B12H winners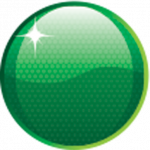 The winners of the Liqui-Moly Bathurst 12 Hour will be awarded the Australian Tourist Trophy for the first time from 2017.
CAMS announced the move as the endurance event scheduled from February 3-5 next year continues to gain more traction within the international motor sport arena.
The addition of the trophy to the flourishing 12 Hour follows the Australian Motor Race Commission review which was conducted last year.
"The Bathurst 12 Hour is increasingly attracting some of the best drivers both in Australia and from around the world, increasing the prestige of the event year on year," CAMS general manager Michael Smith said.
"The Australian Tourist Trophy's strong sports car history made it an appropriate fit with the Bathurst 12 Hour event, with future winners joining the likes of past Australian Tourist Trophy recipients Stirling Moss, Bib Stillwell and Frank Matich."
Stan Sport is the only way to watch every round of Speedseries. Click here for all the action streaming ad-free, live and on demand.
Moss won the trophy in 1956, Stillwell in 1961 and 1962, Matich in 1964, 1966, 1967 and 1968 while Ian 'Pete' Geoghegan won it 1963, 1965 and 1977.
Bathurst 12 Hour Event Director John Casey said the trophy added more significance to the endurance event.
"We are proud and excited to have such a prestigious and historic award being presented to the winners of the Liqui-Moly Bathurst 12 Hour, further reinforcing the stature of the event," Casey said.
It was first offered in 1956 for sports machines and then annually from 1958 ahead of the birth of the Australian Sports Car Championship in 1969.
For 1975 the trophy was awarded for the first time to Production Sports Cars and contested over two heats.
The following year it was offered for purpose built Group A sports cars before being discontinued after 1979.
It was revived for the Sandown GT Classic in 2007 and 2008 before being awarded to the driver accruing the most championship points at specified rounds of the Australian GT Championship from 2009.