Hayek returns to Australian Formula 4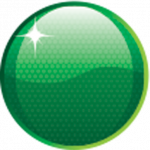 Aspiring single seater racer Harry Hayek will rejoin the Australian Formula 4 Championship this weekend after a premature end to his British F4 exploits.
The 18-year-old is set to pilot a fifth Team BRM entry when the championship reconvenes at the Sydney Motorsport Park Shannons Nationals round.
After finishing fourth in the inaugural Australian F4 season, Hayek headed overseas to contest the British Formula 4 Championship with Jamun Racing.
However, after three rounds the team encountered financial difficulties which has prompted Hayek's return.
The New South Wales driver scored two top 10 finishes in the hotly contested championship.
This weekend's outing is a one-off drive as he assesses his options for the future.
"I'm really looking forward to racing at Sydney Motorsport Park against some of my mates and especially looking forward to catching up with Mark (Rundle) and the BRM boys," said Hayek.
"I appreciate how good they are after my English experience, and they certainly wouldn't look out of place in any European single seater championship.
"I had not much luck in the UK. Unfortunately, the team I signed with went broke.
"But we met some great people and I'll never forget the experience.
"This weekend for me is about having fun again. I'm really looking forward to it.
"As for the rest of this year we are just taking it race by race while we think about what direction we will head towards next season."
Hayek is not the only F4 graduate returning to the series this weekend with Luis Leeds securing a one-off drive with DREAM Motorsport.
Leeds is enjoying a successful campaign in the British F4 Championship this year, lying fourth in the standings.
CAMS has confirmed an 11 car field for the third round of the championship.
CAMS Jayco Australian Formula 4 Championship Entry List 
| | | | | |
| --- | --- | --- | --- | --- |
| No | Driver | Team | State | Car |
| 7 | Tyler Everingham | JRD | Qld | Mygale |
| 20 | Luis Leeds | Red Bull/Dream Motorsport | Vic | Mygale |
| 23 | Brenton Grove | Team BRM | Vic | Mygale |
| 26 | Harry Hayek | Team BRM | NSW | Mygale |
| 27 | Simon Fallon | Dream Motorsport | Vic | Mygale |
| 51 | Josh Conroy | Dream Motorsport | Qld | Mygale |
| 68 | Jack Smith | SCT Logistics/AGI Sport | Qld | Mygale |
| 79 | Jordan Love | Team BRM | WA | Mygale |
| 91 | Josh Denton | Team BRM | NSW | Mygale |
| 97 | Nick Rowe | AGI Sport | WA | Mygale |
| 99 | William Brown | Cars Galore/Team BRM | Qld | Mygale |