WORLD WRAP: Aussies sweep USF2000 podium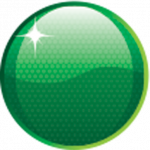 USF2000 Championship
Anthony Martin led home a podium sweep-out of the opening race of the USF2000 Championship at Elkhart Lake's Road America circuit.
The 21-year-old Martin beat compatriots Jordan Lloyd, 20, and Luke Gabin, 21.
Martin then proceeded to make it a clean sweep in the second race when he beat Brazilian Victor Franzoni and Canadian Parker Thompson.
The Burgess BLA-Cape Motorsports with Wayne Taylor Racing driver Martin has now won four of the last five races.
Martin has now joined Thompson at the head of the points standings.
"I was a few points behind Parker coming into this weekend and I knew I had my work cut out for me to get back into the championship hunt," Martin said.
Rounds 10 and 11 will be played out at Toronto from July 15-17.
Pirelli World Challenge
Ryan Eversley (GT), Frankie Montecalvo (GTA) and Alec Udell (GT Cup) speared to wins in Round 13 at Road America.
Sharing the billing with the Verizon IndyCar Series, the PWC saw Eversley (Acura TLX) beat Hong Kong's Adderly Fong (Bentley) in the GT class.
Montecalvo (AMG SLS) produced a sublime drive to score a 41s victory in his class over Michael Schein (Porsche 911 GT3), while Udell beat Sloan Urry in the Porsche 911 GT3 Cup field.
Earlier Eversley, Schein and Udell took respective wins in the GT, GTA and GT Cup in Round 11 at the 14-turn road circuit.
Australian James Davison (Nissan GTR GT3) posted a fifth and a 21st in Rounds 12 and 13.
Round 10 is scheduled for Mid-Ohio from July 29-30.
World Touring Car Championship
Tom Coronel claimed his second victory of the season, taking the opening encounter on the Vila Real street circuit.
Coronel (ROAL Motorsport Chevrolet) capitalised on his #1 starting position to beat Tom Chilton (Sebastien Loeb Racing Citroen) by .5s in the 13-lap race.
Lada Sport driver Nicky Catsburg was third.
Citroen ace Jose Maria Lopez was fifth just behind Mehdi Bennani (Citroen).
Tiago Monteiro led from start-to-finish in the 14-lap final heat in front of a home crowd.
Yvan Muller (Citroen) had applied pressure on Monteiro in the early stages before settling for second ahead of Norbert Michelisz (Honda Racing Team JAS).
The championship moves to Argentina for Round 8 from August 6-8.
Pro Mazda Series
Aaron Telitz scored double wins at Road America for Team Pelfrey.
In the opening heat Telitz beat Argentinean Nicholas Dapero (Juncos Racing) and Frenchman Nico Jamin (Cape Motorsports with Wayne Taylor Racing).
Australian Jake Parsons was hit from behind, breaking his rear wing before he faded with an ill-handling car to finish sixth.
Telitz saw Team Pelfrey's perfect winning record this season remain intact by winning Race 2 by more than 10s over Jamin with Will Owen third after passing series leader Pato O'Ward late in the race.
Parsons saw his chances of challenging for the win again evaporate, this time when he a mistake which saw him ultimately finish ninth in the 10-car field.
The series moves to Iowa for Round 10 from July 9-10.
DTM
Edoardo Mortara and Nico Muller shared the spoils as the DTM took to the Norisring streets.
Mortara came through a drama-filled opener to become the first two-time winner of the season as he led fellow Audi driver Jamie Green to the chequered flag, with Mercedes' Paul Di Resta in third.
The race turned on its head when the lead trio of Mattias Ekstrom, Christian Vietoris and Robert Wickens collided at the hairpin in the early laps.
While Ekstrom and Vietoris retired, Mortara, who was lying fourth after a swift start from sixth, inherited the lead, which he held for the remainder of the race.
Muller emerged as the star of the second race as he fought off Tom Blomqvist to score a maiden DTM win.
The Swiss driver quickly found a way by Di Resta to hold second behind Blomqvist for much of the race.
However, a succession of quick laps before making a late pitstop saw him rejoin the race in the lead.
Once in front, Muller was in control and held his nerve despite a late Safety Car period caused by debris on track.
Blomqvist was just 0.6s adrift of Muller at the flag, while Maxime Martin claimed third ahead of Di Resta.
Marco Wittmann leads the standings by two points ahead of the next round at Zandvoort from July 15-17.
FIA European F3
Lance Stroll has extended his FIA Formula 3 Championship lead after recording two wins at the Norisring.
The rising Canadian star almost completed a perfect weekend after just missing out on a clean sweep with a second pace finish in Race 2.
Stroll dropped behind Joel Eriksson in the early laps before contact between the leader and third placed Callum Ilott allowed the pole-sitter back into the lead.
A late Safety Car threatened to disrupt Stroll but the Prema Powerteam driver held on to take the win from Niko Kari.
New Zealand's Nick Cassidy finished third on the road but was demoted to sixth after a post-race five second penalty for a Safety Car infringement.
The decision promoted George Russell to third.
Antione Hubert held off Stroll while emerging from three Safety Car periods to take the win in Race 2.
Just 0.5s separated Hubert and Stroll at the chequered flag with Maximilian Gunther in third.
Cassidy produced arguably the drive of the race as he surged from 19th on the grid to finish fourth.
Stroll stayed clear of the carnage to take out a shortened third and final heat, which was red flagged due to a scary incident involving Pedro Piquet, Ryan Tveter and Niko Kari.
The race had started behind the Safety Car due to a power outage with the starting lights.
The Safety Car was twice deployed once racing had begun with the latter caused by Piquet, who launched over the back of Tveter and crashed into Kari. Officials soon elected to red flag the race.
Once racing eventually resumed, Stroll took command as he led Hubert and Sergio Sette Camara to the flag.
Cassidy came home in sixth spot which moved him to fifth in the points.
Stroll has opened up an 86 point lead in the championship ahead of the visit to Zandvoort from July 15-17.
Porsche Carrera Cup Germany
Sven Muller remains the man to beat in Porsche Carrera Cup Germany after completing a double victory at the Norisring.
Muller scored a commanding win from pole position in the opening heat as he marched to the flag with a 15.9s margin over Denis Olsen.
Christian Engelhart claimed the final place on the podium after holding off Australian Nick Foster, who started from fourth on the grid.
Muller's margin of victory was significantly less in the final race with just 0.9s separating the championship leader and Olsen.
Engelhart came through to finish third with Foster holding out Jeffrey Schmidt for fourth.
Muller has a 16 point lead in the standings with Foster in fourth.
The series also makes a trip to Zandvoort for the next round from July 15-17.
Pikes Peak
A week after winning the prestigious Le Mans 24 Hours, Romain Dumas has taken out the 100th anniversary Pikes Peak hillclimb in America.
The 38-year-old Frenchman posted a time of 8 minutes 51.445s to take the win in his Unlimited Class Norma M20 on the famous 156 corner 20km Rocky Mountain course.
Dumas was 5.7s quicker than Kiwi Rhys Millen who was the fastest runner in the Electric-Electric Modified class, while Tetsuya Yamano was third.
Australian GT championship owner Tony Quinn enjoyed a successful debut at the event, finishing 18th outright in his modified Ford Focus hillclimb car.
The Scottish-born businessmen clocked a 10 minute 20.787s effort to claim fifth in class.
Australian Jeff Denmeade was fourth in the Time Attack-Time Attack2 Production class and 59th overall.
The event was halted when Scottish rider Joseph Connor Toner was taken to hospital after suffering a crash in the motorcycle class.