VIDEO: NASCAR Truck drivers in bizarre fight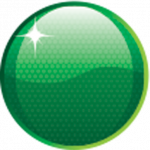 Two Camping World Truck Series drivers are awaiting sanctions from NASCAR following a comical fight during the weekend's race at Gateway Motorsports Park.
John Wes Townley and Spencer Gallagher wrestled on the track after a late collision took both out of the race.
Gallagher had spun Townley early in the 200 mile (320km) contest, leading to the latter deliberately wrecking the two trucks seven laps from home.
An aggrieved Townley then proceeded to wrestle Gallagher to the ground before putting his rival in a headlock and throwing a series of punches.
The incident brought a wave of reaction on social media, including from today's NASCAR Sprint Cup race winner Tony Stewart.
Well @JWTownley is now officially my newest hero. It's about time someone had the balls to do what they thought was right 👍🏼👍🏼

— Tony Stewart (@TonyStewart) June 26, 2016
Watch video of the fight below.