Stewart breaks drought in dramatic finish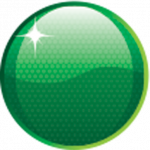 Tony Stewart ended an 84 race winless streak in NASCAR's Sprint Cup after a last corner clash with Denny Hamlin at Sonoma.
Placed just 17th with little over 25 of the 110 laps left to run, Stewart's team elected to make an extra green flag pitstop in the hope of benefitting from any subsequent yellows.
The veteran received exactly what he wanted almost immediately as debris in Turn 7 triggered a full course caution, which the remainder of the field used to also take new tyres.
That vaulted Stewart to the front, leading the otherwise dominant Toyotas of Denny Hamlin, Kyle Busch, Martin Truex Jr and Carl Edwards on the restart with 20 laps remaining.
Truex initially appeared Stewart's main threat, passing Busch and Hamlin before eventually conceding the place back to the latter with eight to go.
Hamlin then closed down Stewart's two second lead before tapping the Chevrolet wide at Turn 7 on the final lap and sprinting away through the esses to what appeared would be victory.
The reigning Daytona winner ran too deep into the final hairpin, however, allowing a fired up Stewart down the inside.
Side-to-side contact saw Stewart through and Hamlin pushed into the outside fence, from where he would limp across the line in second.
In a final career season that began on the sidelines due to injury, victory puts Stewart within two places of earning a spot in the Chase, which requires a win and a top 30 position in the standings.
"We could run close to those guys all day, we just got stuck back in traffic," Stewart said in an emotion charged Victory Lane.
"I made mistakes the last two laps, I had a little bit much rear brake for Turn 7 and wheel-hopped two laps in a row.
"I felt a nudge (from Hamlin at Turn 7 on the last lap)… he did the right thing getting through but if I could get to him (at the last corner) he knew it was coming.
"He just told me (post-race) he was proud of me. He knows what it means. We respect each other a lot."
Hamlin admitted to being preoccupied with thoughts of retaliation from Stewart heading into the final corner.
"(I was) looking in the rear view more than looking up front," he said.
"I just slid up just a little in the middle (of Turn 11) and that allowed him to get a really good run.
"Once he had the inside position I knew we weren't going to drag race He was going to put me in the wall.
"He's doing what he has to do and we were doing what we had to in Turn 7. All's fair in love and war."
Team Penske Ford driver Joey Logano made late ground to take third ahead of pole-sitter Edwards, the fading Truex, Kevin Harvick and Kyle Busch.
Edwards had led the race's opening stages from pole and remained a front-runner until losing ground with a lengthy second pitstop.
Fellow front-row starter AJ Allmendinger also led laps during the day before a rolling wheel in his second stop triggered a penalty that led to a 14th place finish.
Kyle Larson's charge was also dashed due to a pit infringement, coming home 12th after a drive-through for speeding in the lane.
Larson joined Kyle Busch and Hamlin in leaping to the front in the second round of stops having, like Stewart later on, pitted just before the yellows flew for debris on lap 46.
Hamlin had been running eighth prior to his lucky break and went on to lead a race high 33 laps.
Clint Bowyer was the source of the race's only other caution, stopping on track with an electrical fire after just five laps.
See below for full results
| | | | | |
| --- | --- | --- | --- | --- |
| 1 | Tony Stewart | Chevrolet | 110 | 2:42:13 |
| 2 | Denny Hamlin | Toyota | 110 | 0.62 |
| 3 | Joey Logano | Ford | 110 | 22:17:47 |
| 4 | Carl Edwards | Toyota | 110 | 22:17:47 |
| 5 | Martin Truex Jr. | Toyota | 110 | 22:17:47 |
| 6 | Kevin Harvick | Chevrolet | 110 | 22:17:47 |
| 7 | Kyle Busch | Toyota | 110 | 22:17:47 |
| 8 | Ryan Newman | Chevrolet | 110 | 22:17:47 |
| 9 | Kasey Kahne | Chevrolet | 110 | 22:17:47 |
| 10 | Kurt Busch | Chevrolet | 110 | 22:17:47 |
| 11 | Dale Earnhardt Jr. | Chevrolet | 110 | 22:17:47 |
| 12 | Kyle Larson | Chevrolet | 110 | 22:17:47 |
| 13 | Jimmie Johnson | Chevrolet | 110 | 22:17:47 |
| 14 | A.J. Allmendinger | Chevrolet | 110 | 22:17:47 |
| 15 | Brad Keselowski | Ford | 110 | 22:17:47 |
| 16 | Paul Menard | Chevrolet | 110 | 22:17:47 |
| 17 | Jamie McMurray | Chevrolet | 110 | 22:17:47 |
| 18 | Greg Biffle | Ford | 110 | 22:17:47 |
| 19 | Danica Patrick | Chevrolet | 110 | 22:17:47 |
| 20 | Matt Kenseth | Toyota | 110 | 22:17:47 |
| 21 | Chase Elliott | Chevrolet | 110 | 22:17:47 |
| 22 | Austin Dillon | Chevrolet | 110 | 22:17:47 |
| 23 | Ryan Blaney | Ford | 110 | 22:17:47 |
| 24 | Casey Mears | Chevrolet | 110 | 22:17:47 |
| 25 | Trevor Bayne | Ford | 110 | 22:17:47 |
| 26 | Ricky Stenhouse Jr. | Ford | 110 | 22:17:47 |
| 27 | Aric Almirola | Ford | 110 | 22:17:47 |
| 28 | Regan Smith | Chevrolet | 110 | 22:17:47 |
| 29 | Landon Cassill | Ford | 110 | 22:17:47 |
| 30 | Chris Buescher | Ford | 110 | 22:17:47 |
| 31 | Matt DiBenedetto | Toyota | 110 | 22:17:47 |
| 32 | David Ragan | Toyota | 110 | 22:17:47 |
| 33 | Brian Scott | Ford | 110 | 22:17:47 |
| 34 | Cole Whitt | Toyota | 110 | 22:17:47 |
| 35 | Dylan Lupton | Toyota | 110 | 22:17:47 |
| 36 | Michael Annett | Chevrolet | 109 | 1 Lap |
| 37 | Patrick Carpentier | Ford | 108 | 2 Laps |
| 38 | Josh Wise | Chevrolet | 97 | Engine |
| 39 | Michael McDowell | Chevrolet | 91 | Rear Gear |
| 40 | Clint Bowyer | Chevrolet | 5 | Electrical |
Points standings
| | | |
| --- | --- | --- |
| 1 | Kevin Harvick | 562 |
| 2 | Kurt Busch | 527 |
| 3 | Carl Edwards | 510 |
| 4 | Brad Keselowski | 506 |
| 5 | Joey Logano | 493 |
| 6 | Chase Elliott | 473 |
| 7 | Jimmie Johnson | 469 |
| 8 | Martin Truex Jr. | 469 |
| 9 | Kyle Busch | 452 |
| 10 | Matt Kenseth | 430 |
| 11 | Denny Hamlin | 421 |
| 12 | Dale Earnhardt Jr. | 413 |
| 13 | Ryan Newman | 402 |
| 14 | Austin Dillon | 400 |
| 15 | Jamie McMurray | 398 |
| 16 | Kasey Kahne | 385 |
| 17 | Ryan Blaney | 382 |
| 18 | A.J. Allmendinger | 365 |
| 19 | Trevor Bayne | 361 |
| 20 | Kyle Larson | 355 |
| 21 | Ricky Stenhouse Jr. | 352 |
| 22 | Paul Menard | 315 |
| 23 | Greg Biffle | 290 |
| 24 | Danica Patrick | 288 |
| 25 | Aric Almirola | 278 |
| 26 | Clint Bowyer | 271 |
| 27 | Landon Cassill | 249 |
| 28 | Casey Mears | 238 |
| 29 | David Ragan | 217 |
| 30 | Brian Scott | 205 |
| 31 | Regan Smith | 199 |
| 32 | Tony Stewart | 196 |
| 33 | Chris Buescher | 193 |
| 34 | Matt DiBenedetto | 168 |
| 35 | Michael McDowell | 163 |
| 36 | Cole Whitt | 140 |
| 37 | Michael Annett | 129 |
| 38 | Brian Vickers | 86 |
| 39 | Josh Wise | 75 |
| 40 | Jeffrey Earnhardt | 48 |
| 41 | Reed Sorenson | 46 |
| 42 | Michael Waltrip | 42 |
| 43 | Bobby Labonte | 34 |
| 44 | David Gilliland | 24 |
| 45 | Patrick Carpentier | 4 |
| 46 | Robert Richardson Jr. | 3 |
VIDEO: Stewart and Hamlin battle it out

VIDEO: Stewart in Victory Lane

VIDEO: Rivals congratulate Stewart