Miller: Maiden MotoGP victory answers critics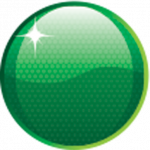 Jack Miller feels an impressive maiden MotoGP victory at Assen has answered his critics.
The Australian tamed tricky wet conditions to take the chequered flag in a restarted race at the famous Dutch circuit from double world champion Marc Marquez.
Miller's first premier class triumph arrived in only his 25th start as he became the first Australian to win a MotoGP race since Casey Stoner's success at the 2012 Australian Grand Prix.
The 21-year-old Marc VDS Honda rider has endured a challenging 18 months in motorcycle racing's top tier, with a 10th place at the Catalan Grand Prix earlier this month his best finish prior to Assen.
Heading into the weekend, Miller had suffered three retirements this season, while an ankle injury caused by a practice crash saw him ruled out of the third round at the Circuit of the Americas.
The injury followed a broken leg sustained in a motocross accident during pre-season.
After a turbulent campaign, Miller cut an emotional figure after his shock win, claiming the triumph vindicates his place on the MotoGP grid.
The Townsville racer made the stunning leap from Moto3 to the premier class in 2015 after signing a three-year contract with Honda.
"I don't know what to feel at the moment," said Miller, who confirmed shortly before the race that he will stay with Marc VDS Honda for 2017.
"A lot of people have badmouthed us and everything like that and said this project wouldn't work.
'I just hope we've showed them wrong and that we can ride a bike, and that I'm not an idiot.
"Thank you to Honda for taking this risk on me. It's amazing. I can't talk.
"It was really nice to stay on the bike as I've been known to throw it down in similar positions.
"To stay on today was really nice and to come through the past year.
"To miss out on a championship by not much (in Moto3 in 2014) and then come into this was tough, a tough part of my career.
"OK, we're not expecting any more wonders after this, it was a wet-weather win. It's nice to have this under our belt."
His mother Sonya Miller was unable to attend the race and was instead watching from her Queensland home.
Having witnessed her son's hard work climbing through the ranks to the premier class and his battle with injury, she feels the achievement is richly deserved.
"I'm absolutely in shock. I just had this feeling he would maybe get a podium but I don't know why," Sonya Miller told Fox Sports.
"When they stopped the race I thought eighth will do.
"It is unbelievable. He has worked so hard since his accident to rehabilitate himself. It is awesome.
"I've always known he had the potential and now he has shown the world he can do it.
"It broke my heart that I wasn't there for him. This year has been so tough (with the injury). I am just so proud of him."