Power qualifies fastest at Road America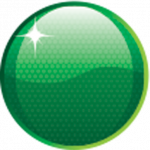 Team Penske ace Will Power has claimed his second IndyCar Series pole position of the season ahead of the Kohler Grand Prix at Road America.
Power cracked the best time in the Fast 6 with a 1:42.21s to brush aside his qualifying woes that have dogged him after claiming the top spot in the season opener at St Petersburg, a race he eventually had to sit out after being diagnosed with mild concussion.
The 2014 IndyCar Series champion nudged Chip Ganassi Racing stalwart Scott Dixon (1:42.37) with Ganassi's Tony Kanaan to start the 50-lap race from third.
Power risked used tyres in the second round before progressing through after most of the field ran on new rubber throughout.
"(I) took a risk in the second round and got through on used tyres and that gave us the best shot at the pole because (Scott) Dixon has been very quick," Power explained.
"I am really excited to get pole.
"(It's) been kind of a rough start of the year for us, but we are firing on all cylinders now.
"A lot of guys used new tyres on every run, and we were the only one on used.
"I really had to lay it out. We are going to do everything we can to win this damn race. That is what we have to do."
Series leader Simon Pagenaud was fourth ahead of his Team Penske partner Helio Castroneves with Graham Rahal (Rahal/Letterman/Lanigan) to start from the outside of the third row.
Dixon and Kanaan earlier finished with the top two times in Round 2.
Josef Newgarden (Ed Carpenter Racing) will start from 20th after gaining a medical clearance following his Texas crash when he suffered fractures to his shoulder and hand.
Newgarden's spin triggered a red flag in Group 2, subsequently seeing his two fastest times being invalidated.
In the same session, James Hinchcliffe (Schmidt-Peterson) was also stripped of his two fastest laps and will start from 22nd.
Team Penske's Juan Montoya was caught short by the red flag and had earlier been hampered by traffic with the Colombian to start from 14th.
Rookie Max Chilton, Ryan Hunter-Reay, Conor Daly and Carlos Munoz complete the top 10.
See below for full qualifying results
Rank

Car

Driver Name

C/A/E/T

Time

Speed

Session

1

12

Power, Will

D/C/C/F

01:42.2105

141.379

Round 3 / Firestone Fast Six

2

9

Dixon, Scott

D/C/C/F

01:42.3759

141.150

Round 3 / Firestone Fast Six

3

10

Kanaan, Tony

D/C/C/F

01:42.7279

140.667

Round 3 / Firestone Fast Six

4

22

Pagenaud, Simon

D/C/C/F

01:42.8573

140.490

Round 3 / Firestone Fast Six

5

3

Castroneves, Helio

D/C/C/F

01:42.9449

140.370

Round 3 / Firestone Fast Six

6

15

Rahal, Graham

D/H/H/F

01:43.7782

139.243

Round 3 / Firestone Fast Six

7

8

Chilton, Max (R)

D/C/C/F

01:42.7519

140.634

Elimination Round 2 / Top 12

8

28

Hunter-Reay, Ryan

D/H/H/F

01:42.8318

140.525

Elimination Round 2 / Top 12

9

18

Daly, Conor (R)

D/H/H/F

01:43.1073

140.149

Elimination Round 2 / Top 12

10

26

Munoz, Carlos

D/H/H/F

01:43.2001

140.023

Elimination Round 2 / Top 12

11

83

Kimball, Charlie

D/C/C/F

01:43.2649

139.935

Elimination Round 2 / Top 12

12

11

Bourdais, Sebastien

D/C/C/F

01:43.3291

139.848

Elimination Round 2 / Top 12

13

7

Aleshin, Mikhail

D/H/H/F

01:43.4024

139.749

Elimination Round 1 / Group 1

14

2

Montoya, Juan Pablo

D/C/C/F

01:44.3570

138.471

Elimination Round 1 / Group 2

15

14

Sato, Takuma

D/H/H/F

01:43.5357

139.569

Elimination Round 1 / Group 1

16

98

Rossi, Alexander (R)

D/H/H/F

01:45.0840

137.513

Elimination Round 1 / Group 2

17

20

Pigot, Spencer (R)

D/C/C/F

01:43.6432

139.424

Elimination Round 1 / Group 1

18

41

Hawksworth, Jack

D/H/H/F

01:45.5110

136.956

Elimination Round 1 / Group 2

19

19

Chaves, Gabby

D/H/H/F

01:43.6672

139.392

Elimination Round 1 / Group 1

20

21

Newgarden, Josef

D/C/C/F

04:19.1862

55.753

Elimination Round 1 / Group 2

21

27

Andretti, Marco

D/H/H/F

01:43.7289

139.309

Elimination Round 1 / Group 1

22

5

Hinchcliffe, James

(R) Rookie

D/H/H/F

04:29.0408

53.711

Elimination Round 1 / Group 2