MotoGP to ban winglets from 2017 onwards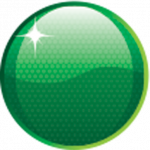 MotoGP has confirmed it will ban the use of winglets in the premier class from the start of next season.
The controversial aerodynamic devices have been a feature of the 2016 campaign with Honda, Ducati, Yamaha, Suzuki and Aprilia all exploring the benefits of the components.
Having moved to ban winglets from Moto3 and Moto2, the Grand Prix Commission has decided to prohibit them from the premier class following a meeting at Assen on Saturday.
Winglets emerged towards the end of last year with Ducati the first marque to fit them to its bikes.
However, the devices have raised safety concerns with riders fearing the protrusions on the bikes could cause injury.
Teams will continue to run the winglet devices for the remaining rounds of this year's world championship.