MotoGP announces new Dorna/IRTA contract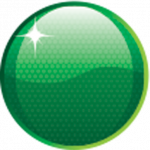 MotoGP teams are set to receive increased financial support following the announcement of a new five-year contract between promoter Dorna and the International Road Racing Teams Association (IRTA).
The contract renewal is aimed to assist both manufacturer and satellite teams in a bid to increase the championship's stability.
Reached on the eve of this weekend's Dutch TT at Assen, the new agreement will run from 2017-2021.
The full extent of the financial support is yet-to-be revealed, although IRTA president and Tech3 Yamaha boss Herve Poncharal has hailed the announcement.
MotoGP has been under the control of Dorna and IRTA since 1992.
"As IRTA President I am representing all the teams on the grid, this is incredible news to stay for five years," said Poncharal.
"Everything is now so smooth between the FIM, Dorna, IRTA and the MSMA, which makes our lives like a dream to negotiate the new contract.
"The new contract is everything we had hoped for, more stability for the teams with financial support.
"Thanks to the new rules we will have six Manufacturers in MotoGP from next year, this give Independent Teams many more options."
MotoGP opening practice for the Dutch TT at Assen is due to begin at 1755 AEST this evening.