Lotus confirms 2017 Targa Tasmania entry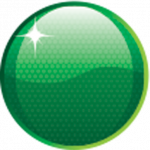 Lotus Cars Australia has announced plans to contest the 2017 Targa Tasmania.
The British sportscar manufacturer will tackle the famous tarmac rally event as part of an arrangement between Lotus Cars Australia and the marque's official Australian distributor Simply Sports Cars.
Australian GT ace Grant Denyer will pilot the entry although the model to be entered in the event is yet to decided.
The television personality has also been confirmed as a Lotus brand ambassador.
Simply Sports Cars has enjoyed a successful history with Lotus having prepared an Exige to victory in Class C of the Bathurst 12 Hour in 2014 and 2015.
The operation has previously fielded Lotus cars at the Targa Tasmania.
"We are really excited to have Grant sign on as Lotus Ambassador and Team Driver," said the CEO of Lotus Cars Australia & New Zealand, Lee Knappett.
"Grant is a well-known celebrity and an accomplished race car driver with a passion for motor sport.
"His love of Targa is well documented, and his decision to choose Lotus as the vehicle on which to base his 2017 Targa assault is extremely pleasing.
"My team are looking forward to preparing and maintaining a highly competitive car for Grant to use during his Targa campaign.
"The vehicle selection process has already started, with Grant sampling a range of Lotus vehicles before making a final decision on which one to drive at Targa.
"Regardless of which Lotus model Grant chooses, we know our cars with their benchmark handling, light weight and great efficiency are perfect for the demanding roads that confront Targa competitors."
Denyer is expected to compete in the Targa High Country event from November 4-6, which will act as a test run for the team.
The 38-year-old is a proven quantity on the Targa Tasmania course having taken out the Showroom class in 2013, and is looking forward to his assault with Lotus.
"I've always admired Lotus for their purity and performance, I love competing in Targa and have done well in previous events," said Denyer.
"I am relishing the opportunity to compete in the newly formulated GT2 competition in a truly competitive car.
"My vehicle selection is still a work in progress and it won't be an easy choice because all these cars are so good to drive.
"Whatever car I choose, I am confident that the team at Simply Sports Cars will provide me with a reliable and competitive package."
The 2017 Targa Tasmania will be held from April 24-29.