Raikkonen Ferrari contract talks on hold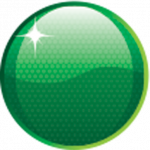 Ferrari says talks regarding Kimi Raikkonen's future at the team will take a back seat as the squad focusses its resources on catching Mercedes.
The Finn is out of contract at the end of the season which has sparked speculation surrounding his 2017 seat at the Maranello team.
Ferrari boss Sergio Marchionne stated during the European Grand Prix weekend that Ferrari wishes to keep Raikkonen, although a deal is yet to be reached.
Raikkonen has also hinted that he is keen to sign a new contract taking him into a seventh year at the outfit.
The 2007 world champion has scored three podiums this season and is lying fourth in the championship standings.
While impressed by his performances this season, team principal Maurizio Arrivabene says securing Raikkonen's future is not an immediate priority for Ferrari.
"It is too early to talk about next season because the number of victories we have is still zero," said Arrivabene.
"There is a long way to go.
"We are looking, we are not in a hurry and I must say that he is not in a hurry."
Meanwhile, fellow Italian squad Toro Rosso is confident Carlos Sainz will stay at the team next season, with boss Franz Tost expecting the Spaniard's future to be confirmed soon.
Red Bull has an option on Sainz but the Milton Keynes operation appears set to field Daniel Ricciardo and Max Verstappen next year.
The 21-year-old has scored points on five occasions so far this season.
"It depends always what's going on at Red Bull, which for next season is full with Daniel Ricciardo and Max Verstappen," said Tost.
"It looks like, and I personally hope this is the case, Carlos Sainz will stay with Toro Rosso. I think this will be confirmed soon.
"It's a good possibility for Carlos to show his talent.
"I hope our car next year is very competitive, that he will not find as many disadvantages as in another team."