Capito cleared to join McLaren by Spa, Monza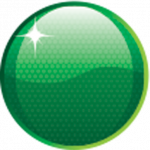 Volkswagen motorsport boss Jost Capito has put a firmer timeframe on when he will join McLaren as the Formula 1 team's chief executive.
Announced in January, Capito had been waiting for a successor to be found for his VW role before he could take up the role as successor to Jonathan Neale.
"It will be the end of August, beginning of September, something around that region. I'm looking forward to the switch; otherwise I wouldn't have done it," Capito said at an FIA Sport Conference in Italy.
Based on Capito's call, it would mean he will join the Woking squad in time for the Belgian Grand Prix from August 26-28 or the Italian GP from September 2-4.
While Capito is on the verge of taking on arguably the biggest challenge of his career which has included stints at BMW, Porsche, Sauber and Ford, he says the brief he has held at Volkswagen since 2012 has been all consuming.
"The job at VW is such a big job. It's not only WRC, it's Rallycross in the US, it's TCR (international touring car series for four-door hatches)," Capito said, who has underseen VW's three straight WRC crowns.
"As long as I'm there, I'm doing a proper job there."
Rejoining F1 20 years on from being Sauber's chief operating officer, Capito says while technology is far removed from the 1990's, the essence of grand prix racing remains.
"Of course the cars change, the technology changes, but it's still Formula One," he said.
"I think Formula One is always attractive for manufacturers.
"Manufacturers always look into it, but we have to look at the whole world situation, and it might be a situation of where Formula One is in the future.
"It depends on the manufacturers, on their strategies – a lot of things have to come together for a manufacturer to take the decision and the risk to get into Formula One.
"For a manufacturer it's a very proud decision to go into Formula One if you're not established there."