Low downforce set-up hampered Red Bull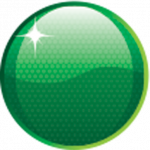 A low downforce set-up was to blame for Red Bull's tyre life issues at the European Grand Prix, according to team boss Christian Horner.
The Milton Keynes squad experienced an unexpected level of tyre degradation during Sunday's race at the Baku street circuit, which left them unable to challenge the front runners.
The issue compounded a lack of top end power compared to Mercedes and Ferrari engined teams.
Daniel Ricciardo had started second on the grid but tyre wear issues early in the race ultimately saw him come home in seventh after a two-stop strategy.
Team-mate Max Verstappen was also forced into making two pitstops leaving him eighth at the flag.
Horner admitted he was baffled by the level of degradation the tyres suffered on the RB12.
As the team investigates the cause of the problem, he believes a low downforce set-up designed to keep pace with Mercedes and Ferrari contributed to its tyre wear frailties.
"We're on a very fine edge trimming the downforce out of the car," said Horner.
"The first few laps we turned the tyre on very well.
"Daniel said, 'I was easily able to stay with Nico, I was cruising, and then suddenly 'bang,' the rear tyres get into a lot of trouble.'
"You find that your window by doing that is very narrow, I think the temperature, trimming the downforce out of the car, perhaps the car then sliding a little too much has caused the rear graining.
"As soon as you get into that you're in a world of pain."
Red Bull is expected to struggle when Formula 1 heads to the Red Bull Ring for the Austrian Grand Prix next month, with the circuit likely to suit Mercedes and Ferrari power units.