Bates leads Australian Rally Championship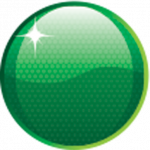 Toyota pair Harry Bates and co-driver John McCarthy emerged as the new leaders of the Australian Rally Championship following the rain-affected Queensland round.
Bates and McCarthy have moved to a 27-point lead after finishing the Sunshine Coast-based event in second place behind Mitsubishi driver Ryan Smart.
Previous points leader Simon Evans failed to finish after rolling his Subaru.
Bates, son of four-time champion Neal Bates, is considered one of the best young domestic rallying talents to emerge in recent seasons.
He guided his Toyota Genuine Parts Corolla S2000 to a stage victory against the full ARC and Asia Pacific Rally Championship fields that stands as a breakthrough performance for the combination.
"We had consistent pace and posted stage times that we can be proud of," 21-year-old Bates said.
"The team has worked hard since the last event to give us an amazing car once again. It took everything we threw at it."
Officials were forced to cancel the four repeat stages on Sunday afternoon as the widely forecast low pressure system lashed south-east Queensland.
"On day two, sections were diabolical, but they were actually lots of fun in places," he said.
"I learnt about getting the most out of the car in wet conditions, as well as getting the most out of myself."
Brisbane-based McCarthy, who has now competed in his home event 15 times, said conditions were the worst he had encountered in the traditionally technically demanding event.
"It's always been a tough rally, but the roads were really difficult on the weekend. The grip was so unpredictable, but the pace was still on at the front, so we were forced to keep pushing hard," McCarthy said.
"It was a strong weekend for us. Being in the lead of an Australian Championship is new territory for both Harry and I, but it's a nice position to be in."
The next round of the ARC is scheduled for South Australia from September 9-11 ahead of the final round, the Rally Australia round of the World Rally Championship at Coffs Harbour from November 18-20.