Tyre issues cost Ricciardo podium shot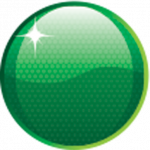 Crippling tyre degradation cost Daniel Ricciardo an opportunity to challenge for a podium finish at the European Grand Prix in Baku.
The Red Bull driver had started Sunday's race from second on the grid but struggled for outright pace throughout the 51 lap contest, largely due to his RB12 being harsh on its tyres.
Both Ricciardo and team-mate Max Verstappen were forced into a two-stop strategy due to the increased tyre wear, while the front runners were able to complete the race with just one stop.
Ricciardo held second in the early stages before his super-soft tyres gave up forcing him into the pits for softs on lap 7.
The Australian fought his way through the pack again only to require a second stop for medium tyres, which saw him ultimately finish seventh.
The 26-year-old felt the increased tyre degradation left him powerless to fight with the lead group.
"We went back quite quickly. We just had rear tyre issues. We couldn't keep the grip in them and the temperature out of them," Ricciardo told Sky Sports F1.
"It was a bit unexpected as we race in some hot places and Singapore for example is one of our stronger venues.
"We didn't expect to suffer with that but that was our biggest limitation and we need to understand why. The two stop strategy wasn't the plan but we were forced into it.
"Some races we are able to push the tyres and it seems easy but then there are days like today where you are helpless.
"Fortunately we are a big team so I'm sure we will get on top of it."
Red Bull boss Christian Horner says the team will investigate the issues having been surprised by the lack of tyre performance on the RB12.
"It is a difficult one to understand really. On the super-soft and soft tyre we had very high degradation and we couldn't do the lap times," said Horner.
"We switched to the mediums and the car came alive on those.
"We have got a little bit of homework to do to understand what has happened.
"There is something that we have missed in the last two races and we have got to get on top of it."