Rosberg cruises to European GP victory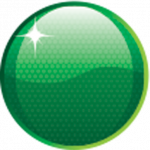 Nico Rosberg produced a commanding lights-to-flag drive to claim victory in the inaugural European Grand Prix at the Baku street circuit.
The Mercedes driver was rarely threatened throughout a contest that provided little incident, as he secured a fifth win of the season.
Starting from pole position, Rosberg staved off a challenge from Red Bull's Daniel Ricciardo before going on to dominate the race.
Rosberg was able to build an imperious lead, aided by Mercedes' superior power on the long straights, which enabled him to rejoin the race in the lead after his pitstop.
In the end, the German took the chequered flag from Ferrari's Sebastian Vettel, with Force India's Sergio Perez scoring an impressive third.
"We expected a Safety Car moment in this race, so I was hoping that it wouldn't happen as that tends to mess up the race in general," said Rosberg.
"It was a pretty straightforward afternoon for me at the front."
Ferrari provided a sustained challenge to Rosberg after Vettel managed to pass Ricciardo in the early stages of the race.
Vettel settled into a long first stint pitting after 20 laps while Kimi Raikkonen opted for an earlier stop on lap 8, which briefly saw him occupy second once the stops had shaken out.
Increased pace from Vettel midway through the race saw him catch the second placed Raikkonen before the Maranello team ordered the Finn to let the former through.
Raikkonen had earlier incurred a five second penalty for crossing the pit lane entry line and ultimately settled for fourth behind Perez.
Perez passed Raikkonen for the final podium spot with a slick move on the final lap.
Meanwhile, Lewis Hamilton came home in fifth having started from 10th on the grid following his crash in qualifying.
The reigning world champion made rapid progress in the early stages but his charge came to halt when his Mercedes encountered an ERS issue.
Down on power, Hamilton voiced his disgust to the team who were unable to help him due to the new radio regulations.
After fiddling with switches power eventually returned to his car for the closing laps.
Valtteri Bottas came home in sixth for Williams ahead of Ricciardo who was forced to endure another frustrating race.
The Australian held second in the early laps but struggled for outright pace compared to the Ferraris.
A two-stop strategy and a switch to medium tyres failed to help his cause in the second half of the race, but a late pass on Hulkenberg saw him salvage seventh.
Red Bull team-mate Max Verstappen claimed eighth after a late charge, ahead of Hulkenberg and Felipe Massa who completed the top 10.
Jenson Button just missed out on the points for McLaren in 11th, while his team-mate Fernando Alonso retired with a mechanical issue.
The Toro Rossos of Carlos Sainz and Daniil Kvyat joined the list of retirements having both suffered suspension failures.
Rosberg has extended his championship lead to 24 points ahead of the Austrian Grand Prix from July 1-3
Result: European Grand Prix
| Position | Driver | Car/Engine | Laps | Time/Gap |
| --- | --- | --- | --- | --- |
| 1 | Nico Rosberg | Mercedes | 51 | |
| 2 | Sebastian Vettel | Ferrari | 51 | +16.696s |
| 3 | Sergio Perez | Force India/Mercedes | 51 | +25.241s |
| 4 | Kimi Raikkonen | Ferrari | 51 | +33.102s |
| 5 | Lewis Hamilton | Mercedes | 51 | +56.335s |
| 6 | Valtteri Bottas | Williams/Mercedes | 51 | +1:00.886s |
| 7 | Daniel Ricciardo | Red Bull/Renault | 51 | +1:09.229s |
| 8 | Max Verstappen | Red Bull/Renault | 51 | +1:10.696s |
| 9 | Nico Hulkenberg | Force India/Mercedes | 51 | +1:17.708s |
| 10 | Felipe Massa | Williams/Mercedes | 51 | +1:25.375s |
| 11 | Jenson Button | McLaren/Honda | 51 | +1:44.817s |
| 12 | Felipe Nasr | Sauber/Ferrari | 50 | +1 Lap |
| 13 | Romain Grosjean | Haas/Ferrari | 50 | +1 Lap |
| 14 | Kevin Magnussen | Renault | 50 | +1 Lap |
| 15 | Jolyon Palmer | Renault | 50 | +1 Lap |
| 16 | Esteban Gutierrez | Haas/Ferrari | 50 | +1 Lap |
| 17 | Marcus Ericsson | Sauber/Ferrari | 50 | +1 Lap |
| 18 | Rio Haryanto | Manor/Mercedes | 49 | +2 Laps |
| DNF | Fernando Alonso | McLaren/Honda | 42 | Retirement |
| DNF | Pascal Wehrlein | Manor/Mercedes | 39 | Brakes |
| DNF | Carlos Sainz | Toro Rosso/Ferrari | 31 | Retirement |
| DNF | Daniil Kvyat | Toro Rosso/Ferrari | 6 | Retirement |
Championship Standings 
| Position | Driver | Points |
| --- | --- | --- |
| 1 | Nico Rosberg | 141 |
| 2 | Lewis Hamilton | 117 |
| 3 | Sebastian Vettel | 96 |
| 4 | Kimi Raikkonen | 81 |
| 5 | Daniel Ricciardo | 78 |
| 6 | Max Verstappen | 54 |
| 7 | Valtteri Bottas | 52 |
| 8 | Sergio Perez | 39 |
| 9 | Felipe Massa | 38 |
| 10 | Daniil Kvyat | 22 |
| 11 | Romain Grosjean | 22 |
| 12 | Nico Hulkenberg | 20 |
| 13 | Fernando Alonso | 18 |
| 14 | Carlos Sainz | 18 |
| 15 | Kevin Magnussen | 6 |
| 16 | Jenson Button | 5 |
| 17 | Stoffel Vandoorne | 1 |
| 18 | Esteban Gutierrez | 0 |
| 19 | Jolyon Palmer | 0 |
| 20 | Marcus Ericsson | 0 |
| 21 | Felipe Nasr | 0 |
| 22 | Pascal Wehrlein | 0 |
| 23 | Rio Haryanto | 0 |