Alex Rins lands Suzuki MotoGP ride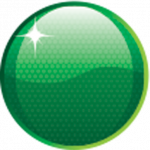 Moto2 rider Alex Rins will join Suzuki's MotoGP squad after agreeing a two-year contract with the Japanese manufacturer.
The 20-year-old will join Andrea Iannone in an all-new Suzuki rider line up for the 2017 and 2018 campaigns.
The Spanish rider finished as the runner-up in the Moto2 World Championship last year and currently heads the standings this season.
Rins' graduation to the premier class with Suzuki has confirmed Aleix Espargaro's departure from the team.
"Alex Rins is a young rider who has already proven to have much talent, always fighting within the top positions of the World Championship since his debut in every class, making him the type of rider who we want to support for the future," said Suzuki boss Davide Brivio.
"To pair Andrea Iannone, an experienced rider with such a young talent as Alex creates a perfect combination for our challenge.
"We believe that the combination of these two riders, together with the further development of the Suzuki GSX-RR, can help us to create a strong team to compete at the maximum level."
Brivio admitted it was a difficult decision to replace Espargaro having worked with the Spaniard for the last two years.
"It wasn't an easy choice and we feel sorry for Aleix who we would like to thank for his hard work and the real passion he has continued to put in our project since it started," Brivio added.
"We wish him all the best for his future but in the meantime we will support as best as we can to try to get the best possible results together until the end of this season."