Ford, Ferrari slugged with post-race penalties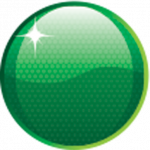 The 21st century take on the Ford and Ferrari rivalry from the 1960's turned ugly as both fired in protests against each other that resulted in the marques hit with penalties following the Le Mans 24 Hour.
With stakes in the GTE Pro class at an all-time high, Ford and Ferrari traded positions in the day-night-day marathon before the #68 Ford GT defeated the #82 Ferrari by a full minute.
A series of stewards decisions have seen the Chip Ganassi Racing-run Ford of Dirk Muller, Sebastien Bourdais and Joey Hand receive two time penalties while the #82 Risi Competizione Ferrari was also penalised.
After Risi lodged a protest, the #68 GT was given a 50s penalty for allegedly speeding in a Slow Zone before it was further pinched 20s for faulty wheel-speed sensors.
However the actions did not result in a position change as the Ferrari was slapped with a 20s penalty and a€5000 ($7600)  fine after the Ford Chip Ganassi team protested against the Ferrari's broken leader lights in the final hour.
Ferrari's #82 of Toni Vilander, Giancarlo Fisichella and Matteo Malucelli are reported not to be protesting against the decision.
Stewards are still yet to act on a further protest by Ferrari that the Ford GT attack breached the ACO's performance rules.
Under the rules, the performance gap between LMP2 and GTE Pro is set at 7 percent however Ford is said to have breached this twice through the race.
The #69 machine of Scott Dixon, Ryan Briscoe and Richard Westbrook claimed third in the class, seeing an all-American team shut-out of the podium.