Drivers criticise Formula 1 radio ban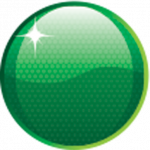 Formula 1 drivers have heavily criticised the restrictive radio regulations after Lewis Hamilton and Kimi Raikkonen were both hampered by the new rules in Baku.
Hamilton fell foul of the FIA's new radio regulations when his Mercedes suffered a lack power due to its engine being in an incorrect switch setting.
The reigning world champion asked his engineers on several occasions for advice to fix the issue, but was unable to receive help due to the new-for-2016 radio ban.
Ferrari's Raikkonen also found himself in a similar situation during the race when he asked for help from his engineers regarding a mechanical problem on his car.
F1 adopted the new radio rules to ensure that the drivers had more control and were not being told how to drive their cars by engineers.
Hamilton admitted he fails to see the positive side of the regulations after his European Grand Prix podium hopes were dashed.
"I don't see the benefit (of the rules). The FIA have made F1 so technical," said Hamilton.
"To have 100-200 switch positions, there is no way for me to know (how to fix it) no matter how much I study. It was a shame I couldn't race."
McLaren's Fernando Alonso agrees with Hamilton's view on the rules and believes the radio regulations need to be addressed.
"From the beginning this rule was not making much sense," said Alonso.
"They give us a spaceship to drive, with the technology we have, and now we have no information available.
"Sometimes it's difficult to know what is happening with the car, and what solution to do. Maybe in the future we can address this."
Ferrari's Sebastian Vettel has labelled the new radio initiative a 'joke' with the four-time world champion perplexed by its introduction.
"I think it is joke because it doesn't really change much," said Vettel.
"There is a lot of stuff that we would like to ask but you can't. I don't think you go any quicker when the team tells you what is going on."