Rosberg secures pole as Hamilton crashes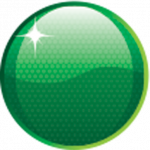 Nico Rosberg will start the inaugural European Grand Prix at Baku from pole position after an eventful qualifying session that saw Lewis Hamilton hit trouble.
The Mercedes driver had spent much of Q3 on the back foot before producing a 1:42.758s effort late on to take pole.
"It was great. It was one of the more challenging sessions but everything went well," said Rosberg.
Rosberg escaped a brush with the wall during his pole lap but he fared much better than team-mate Hamilton, who clouted the barrier at Turn 9, bringing out the red flags with two minutes remaining.
The Brit had dominated the weekend heading into qualifying but the reigning world champion made several mistakes before his premature exit, that will see him start from 10th on the grid.
"It was just a rough session. These days come and go I just have to take the rough with the smooth," said Hamilton.
"The car was good I just wasn't able to get into the rhythm."
Force India's Sergio Perez ended the session second fastest but he will start Sunday's race from seventh after incurring a five place grid penalty for a gearbox change.
A stunning lap from Daniel Ricciardo will see the Australian join Rosberg on the front row virtue of Perez's penalty.
The Red Bull driver pipped Ferrari's Sebastian Vettel for third shortly after the session was restarted.
Vettel posted an identical lap time to Ricciardo but his effort came after his former team-mate.
"It was hectic, it was intense," said Ricciardo.
"My first run in Q3 was pretty average as I made a few mistakes. I'm really happy to bounce back with a top three."
Kimi Raikkonen will line up fourth ahead of the Williams of Felipe Massa and Toro Rosso's Daniil Kvyat.
Valtteri Bottas (Williams), Max Verstappen (Red Bull) and Hamilton rounded out the top 10.
Romain Grosjean narrowly missed the final part of qualifying, while Force India's Nico Hulkenberg misjudged the amount of time he had left to set a time and will join the Haas F1 driver on row six.
Toro Rosso's Carlos Sainz, McLaren's Fernando Alonso, Esteban Gutierrez (Haas F1) and Felipe Nasr (Sauber) all failed to progress from Q2.
Jenson Button emerged as a surprise casualty in Q1 as he struggled to hook up a lap to progress to the second segment of qualifying.
The Brit will start from 19th on the grid behind Manor's Rio Haryanto and Pascal Wherein, but ahead of Kevin Magnussen (Renault), Jolyon Palmer (Renault) and Sauber's Marcus Ericsson.
Result: European Grand Prix Qualifying
| Position | Driver | Car | Time | Gap |
| --- | --- | --- | --- | --- |
| 1 | Nico Rosberg | Mercedes | 1:42.758s | |
| 2 | Daniel Ricciardo | Red Bull/Renault | 1:43.966s | 1.208s |
| 3 | Sebastian Vettel | Ferrari | 1:43.966s | 1.208s |
| 4 | Kimi Raikkonen | Ferrari | 1:44.269s | 1.511s |
| 5 | Felipe Massa | Williams/Mercedes | 1:44.483s | 1.725s |
| 6 | Daniil Kvyat | Toro Rosso/Ferrari | 1:44.717s | 1.959s |
| 7 | Sergio Perez | Force India/Mercedes | 1:43.515s | 0.757s Five place penalty |
| 8 | Valtteri Bottas | Williams/Mercedes | 1:45.246s | 2.488s |
| 9 | Max Verstappen | Red Bull/Renault | 1:45.570s | 2.812s |
| 10 | Lewis Hamilton | Mercedes | 2:01.954s | 19.196s |
| 11 | Romain Grosjean | Haas/Ferrari | 1:44.755s | Q2 |
| 12 | Nico Hulkenberg | Force India/Mercedes | 1:44.824s | Q2 |
| 13 | Carlos Sainz | Toro Rosso/Ferrari | 1:45.000s | Q2 |
| 14 | Fernando Alonso | McLaren/Honda | 1:45.270s | Q2 |
| 15 | Esteban Gutierrez | Haas/Ferrari | 1:45.349s | Q2 |
| 16 | Felipe Nasr | Sauber/Ferrari | 1:46.048s | Q2 |
| 17 | Rio Haryanto | Manor/Mercedes | 1:45.665s | Q1 |
| 18 | Pascal Wehrlein | Manor/Mercedes | 1:45.750s | Q1 |
| 19 | Jenson Button | McLaren/Honda | 1:45.804s | Q1 |
| 20 | Marcus Ericsson | Sauber/Ferrari | 1:46.231s | Q1 |
| 21 | Kevin Magnussen | Renault | 1:46.348s | Q1 |
| 22 | Jolyon Palmer | Renault | 1:46.394s | Q1 |