Ricciardo surprised by Red Bull Baku pace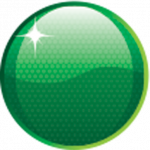 Daniel Ricciardo admitted he was pleasantly surprised to land a front row start for the European Grand Prix having struggled for pace prior to qualifying.
The Red Bull driver ended Saturday's qualifying session third on the road following an impressive last gasp lap around the challenging 6km Baku street circuit.
However, the Australian was promoted to second alongside pole-sitter Nico Rosberg (Mercedes) following a five place penalty for Force India's Sergio Perez, who underwent a gearbox change.
Ricciardo's showing highlighted a stark improvement for the Red Bull squad who had been more than two seconds adrift of the front running pace in Friday practice.
"We definitely improved it (the car)," Ricciardo said.
"We took a step in the right direction. Already in the morning we were looking like we were more in the competition. Yesterday we struggled and it didn't help losing track time with the crash in P1.
"Qualifying was good, we were able to chip away at it. Q3 wasn't very clean, on the first lap I made a few mistakes and didn't put it together.
"We needed that last run and I'm glad I was able to execute a good one.
"Did I think we would be here yesterday? No. Did I think we were going to be on the front row? Not really. But thanks to Perez and a few circumstances I think we put ourselves in a good position."
Looking ahead to today's inaugural Baku European Grand Prix, Ricciardo expects an action packed encounter where smart strategy will pay dividends.
"The race is going to be really interesting, I would be very surprised if it's a dull and boring race." added Ricciardo.
"If anyone hasn't watched the GP2 race I suggest they do. Judging by it you need to survive, be smart and pick your opportunities to be fast using the slipstream well.
"I think it could potentially be race of the season so it's going to be fun."
The European Grand Prix is set to start at 2300 AEST.