Porsche deny Toyota in mystifying Le Mans finish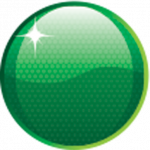 Porsche has stolen victory from Toyota in the most unpredictable finish in Le Mans 24 Hour history.
The #5 Toyota of Kazuki Nakajima was set for victory however it lost power with less than a handful of minutes remaining, allowing polesitter Neel Jani to blast past in the #2 Porsche 919 Hybrid.
It was a remarkable turn of events after Toyota seemed certain to shake its long-held bogey at La Sarthe following an epic race-long fight.
With 11 minutes remaining the #2 Porsche pitted for fuel and tyres, in a resignation that it had conceded victory with Toyota subsequently enjoying a lead that had increased to almost 90 seconds.
However the Toyota lost power, slowed dramatically and then stopped on the start-finish line before it came to life only to stop again.
Nakajima was inconsolable on returning to the pit lane as Porsche were initially stunned at claiming its 18th outright Le Mans victory in such circumstances.
Adding to the gut-wrenching scenario was the fact that the #5 Toyota was not classified as a finisher.
The #6 Toyota driven by Stephane Sarrazin, Mike Conway and Kamui Kobayashi, which had done battle in and out of the lead before its sister car took over, was second.
Audi's #8 R18 e-tron quattro driven by Lucas di Grassi, Loic Duval and Oliver Jarvis was third.
"This race should have had two winners it was really an unbelievable race. I feel sorry for the guys down in the other garage," Lieb said as a string of rivals began offering their sorrow for Toyota.
With the finish drowned in drama, it overshadowed a massive personal achievement for former Triple Eight Race Engineering stalwart Jeromy Moore, the race engineer on the winning Porsche in only his second season with the Weissach squad.
In the 21st hour when Anthony Davidson took control in the #5 Toyota he shared with Sebastien Buemi and Nakajima, by more than a minute ahead of Lieb who was at the controls of the #2 Porsche.
It then appeared that Toyota were set to become only the second Japanese marque, after Mazda's iconic 787B won in 1991, to claim the day-night-day classic.
However the cruel twist in the closing minutes sees Toyota stricken with another hard luck story, adding to the pain of 1998 and 1999 when its GT-One machines appeared on target for victory only for it to go awry in the closing hours.
Porsche's #1 919 of Mark Webber, Brendon Hartley and Timo Bernhard struck trouble early with two agonisingly long periods in the garage which saw a water pump replaced before it soldiered on, mired by more unscheduled pit stops before it fought back from near the tail to finish 13th.
In LMP2, the #36 Signatech Alpine Nissan driven by Nicolas Lapierre, Gustavo Menezes and Stephane Richelmi took from the SMP Racing BR01 Nissan.
Ford recorded a super win after a huge battle with Ferrari with the #68 Dirk Muller, Sebastien Bourdais and Joey Hand winning GTE Pro.
The Risi Competizione Ferrari 488 driven by Toni Vilander, Giancarlo Fisichella and Matteo Malucelli had swapped the lead throughout the race before settling for second.
GTE Am saw the #62 Scuderia Corsa Ferrari 458 of Jeffrey Segal, Townsend Bell and William Sweedler take victory.
Emmanuel Collard grabbed second in the final 30 minutes in the #83 AF Corse Ferrari 458 he shared with François Perrodo and Rui Aguas.
See below for full results
| | | | | |
| --- | --- | --- | --- | --- |
| 1 | R.Dumas/N.Jani/M.Lieb | Porsche | 384 | 24h 00:38.449 |
| 2 | S.Sarrazin/M.Conway/K.Kobayashi | Toyota | 381 | 3 Laps |
| 3 | L.di Grassi/L.Duval/O.Jarvis | Audi | 372 | 12 Laps |
| 4 | M.Fassler/A.Lotterer/B.Treluyer | Audi | 367 | 17 Laps |
| 5 | G.Menezes/N.Lapierre/S.Richelmi | Alpine/Nissan | 357 | 27 Laps |
| 6 | R.Rusinov/W.Stevens/R.Rast | ORECA/Nissan | 357 | 27 Laps |
| 7 | V.Petrov/V.Shaytar/K.Ladygin | BR Engineering/Nissan | 353 | 31 Laps |
| 8 | N.Leventis/D.Watts/J.Kane | Gibson/Nissan | 351 | 33 Laps |
| 9 | P.Jun Jin/T.Gommendy/N.de Bruijn | ORECA/Nissan | 348 | 36 Laps |
| 10 | M.Rojas/J.Canal/N.Berthon | Ligier/Nissan | 348 | 36 Laps |
| 11 | N.Minassian/M.Mediani/M.Aleshin | BR Engineering/Nissan | 347 | 37 Laps |
| 12 | F.Barthez/P-L.Chatin/T.Buret | Ligier/Nissan | 347 | 37 Laps |
| 13 | T.Bernhard/M.Webber/B.Hartley | Porsche | 346 | 38 Laps |
| 14 | J.Pew/O.Negri/L.Vanthoor | Ligier/HPD | 345 | 39 Laps |
| 15 | R.Gonzalez/B.Senna/F.Albuquerque | Ligier/Nissan | 344 | 40 Laps |
| 16 | S.Sharp/E.Brown/J.van Overbeek | Ligier/Nissan | 341 | 43 Laps |
| 17 | M.Munemann/C.Hoy/A.Pizzitola | Ligier/Nissan | 341 | 43 Laps |
| 18 | J.Hand/D.Muller/S.Bourdais | Ford | 340 | 44 Laps |
| 19 | G.Fisichella/T.Vilander/M.Malucelli | Ferrari | 340 | 44 Laps |
| 20 | R.Briscoe/R.Westbrook/S.Dixon | Ford | 340 | 44 Laps |
| 21 | O.Pla/S.Mucke/B.Johnson | Ford | 339 | 45 Laps |
| 22 | T.Krohn/N.Jonsson/J.Barbosa | Ligier/Nissan | 338 | 46 Laps |
| 23 | N.Thiim/M.Sorensen/D.Turner | Aston Martin | 338 | 46 Laps |
| 24 | R.Stanaway/F.Rees/J.Adam | Aston Martin | 337 | 47 Laps |
| 25 | J.Magnussen/A.Garcia/R.Taylor | Chevrolet | 336 | 48 Laps |
| 26 | B.Sweedler/T.Bell/J.Segal | Ferrari | 331 | 53 Laps |
| 27 | F.Perrodo/E.Collard/R.Aguas | Ferrari | 331 | 53 Laps |
| 28 | K.Al Qubaisi/D.Hansson/P.Long | Porsche | 330 | 54 Laps |
| 29 | N.Prost/N.Heidfeld/N.Piquet Jr. | Rebellion/AER | 330 | 54 Laps |
| 30 | W.Sun Mok/K.Sawa/R.Bell | Ferrari | 329 | 55 Laps |
| 31 | R.Lietz/M.Christensen/P.Eng | Porsche | 329 | 55 Laps |
| 32 | V.Capillaire/E.Maris/J.Coleman | Ligier/Judd | 328 | 56 Laps |
| 33 | M.Wainwright/A.Carroll/B.Barker | Porsche | 328 | 56 Laps |
| 34 | B.Keating/J.Bleekemolen/M.Goossens | ORECA/Nissan | 323 | 61 Laps |
| 35 | J.Laursen/M.Mac/C.Nielsen | Ferrari | 319 | 65 Laps |
| 36 | A.Howard/L.Griffin/G.Hirsch | Aston Martin | 318 | 66 Laps |
| 37 | Y.Yamagishi/P.Ragues/J-P.Belloc | Chevrolet | 316 | 68 Laps |
| 38 | F.Sausset/C.Tinseau/J-B.Bouvet | Morgan/Nissan | 315 | 69 Laps |
| 39 | J.O'Connell/O.Bryant/M.Patterson | Chevrolet | 306 | 78 Laps |
| 40 | M.Franchitti/A.Priaulx/H.Tincknell | Ford | 306 | 78 Laps |
| 41 | C.Ried/W.Henzler/J.Camathias | Porsche | 300 | 84 Laps |
| 42 | R.Dalziel/L.Derani/C.Cumming | Ligier/Nissan | 297 | 87 Laps |
| 43 | N.Leutwiler/S.Nakano/J.Winslow | ORECA/Judd | 297 | 87 Laps |
| 44 | D.Cameron/M.Griffin/A.Scott | Ferrari | 289 | 95 Laps |
| – | A.Davidson/S.Buemi/K.Nakajima | Toyota | 384 | Not classified |
| – | I.Taittinger/R.Striebig/L.Roussel | Morgan/Nissan | 292 | Retirement |
| – | T.Graves/M.Rao/R.Merhi | ORECA/Nissan | 283 | Retirement |
| – | P.D.Lana/P.Lamy/M.Lauda | Aston Martin | 281 | Retirement |
| – | P.Thiriet/M.Beche/R.Hirakawa | ORECA/Nissan | 241 | Retirement |
| – | D.Cheng/H-Pin Tung/N.Panciatici | Alpine/Nissan | 234 | Retirement |
| – | S.Dolan/J.Dennis/G.van der Garde | Gibson/Nissan | 222 | Retirement |
| – | O.Gavin/T.Milner/J.Taylor | Chevrolet | 219 | Retirement |
| – | S.Trummer/O.Webb/P.Kaffer | CLM/AER | 206 | Retirement |
| – | M.Tuscher/A.Imperatori/D.Kraihamer | Rebellion/AER | 200 | Retirement |
| – | G.Bruni/J.Calado/A.P.Guidi | Ferrari | 179 | Retirement |
| – | D.Rigon/S.Bird/A.Bertolini | Ferrari | 143 | Retirement |
| – | F.Makowiecki/E.Bamber/J.Bergmeister | Porsche | 140 | Retirement |
| – | P.Pilet/K.Estre/N.Tandy | Porsche | 135 | Retirement |
| – | T.Matsuda/M.Howson/R.Bradley | ORECA/Nissan | 116 | Retirement |
| – | C.MacNeil/L.Keen/M.Miller | Porsche | 50 | Retirement |
WEC points standings
| | | |
| --- | --- | --- |
| 1 | Marc Lieb | 94 |
| 1 | Neel Jani | 94 |
| 1 | Romain Dumas | 94 |
| 2 | Oliver Jarvis | 55 |
| 2 | Lucas di Grassi | 55 |
| 2 | Loic Duval | 55 |
| 3 | Kamui Kobayashi | 54 |
| 3 | Mike Conway | 54 |
| 3 | Stephane Sarrazin | 54 |
| 4 | Marcel Fassler | 35 |
| 4 | Andre Lotterer | 35 |
| 4 | Benoit Treluyer | 35 |
| 5 | Matheo Tuscher | 30 |
| 5 | Dominik Kraihamer | 30 |
| 5 | Alexandre Imperatori | 30 |
| 6 | Nicolas Lapierre | 30 |
| 6 | Gustavo Menezes | 30 |
| 6 | Stephane Richelmi | 30 |
| 7 | Nick Heidfeld | 25 |
| 7 | Nicolas Prost | 25 |
| 7 | Nelson Piquet Jr. | 25 |
| 8 | Roman Rusinov | 22.5 |
| 8 | Rene Rast | 22.5 |
| 9 | Will Stevens | 16.5 |
| 10 | Ryan Dalziel | 13 |
| 10 | Luis Derani | 13 |
| 11 | Victor Shaytar | 13 |
| 11 | Kirill Ladygin | 13 |
| 11 | Vitaly Petrov | 13 |
| 12 | Ricardo Gonzalez | 12 |
| 12 | Bruno Senna | 12 |
| 12 | Filipe Albuquerque | 12 |
| 14 | Nick Leventis | 10 |
| 14 | Jonny Kane | 10 |
| 14 | Danny Watts | 10 |
| 15 | James Rossiter | 8.5 |
| 15 | Oliver Webb | 8.5 |
| 15 | Simon Trummer | 8.5 |
| 16 | Nathanael Berthon | 6.5 |
| 17 | Nicolas Minassian | 4.5 |
| 17 | Maurizio Mediani | 4.5 |
| 18 | Mikhail Aleshin | 4 |
| 19 | Brendon Hartley | 3.5 |
| 19 | Timo Bernhard | 3.5 |
| 19 | Mark Webber | 3.5 |
| 20 | Matt Rao | 3 |
| 20 | Richard Bradley | 3 |
| 20 | Roberto Merhi | 3 |
| 21 | Ed Brown | 2 |
| 21 | Johannes van Overbeek | 2 |
| 21 | Scott Sharp | 2 |
| 22 | Chris Cumming | 1 |
| 23 | Anthony Davidson | 1 |
| 23 | Kazuki Nakajima | 1 |
| 23 | Sebastien Buemi | 1 |
| 24 | Nelson Panciatici | 0.5 |
| 24 | David Cheng | 0.5 |
| 24 | Ho-Pin Tung | 0.5 |
| 25 | Tor Graves | 0.5 |
| 26 | James Jakes | 0.5 |
| 27 | Giedo van der Garde | 0.5 |
| 27 | Simon Dolan | 0.5 |
| 27 | Jake Dennis | 0.5 |
| 28 | Devi Markozov | 0 |
| 29 | Pierre Kaffer | 0 |