Holdsworth sidelined with fractured pelvis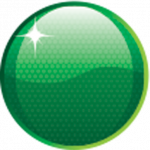 Lee Holdsworth has sustained a fractured pelvis in an opening lap crash during Race 13 at Hidden Valley.
The Team 18 driver was transferred to Royal Darwin Hospital after his Holden made heavy side-on contact with the inside wall at Turn 1.
A fractured pelvis has been confirmed following x-rays and CT scans at the hospital this afternoon.
He also suffered minor injuries to his chest and left elbow, but has been cleared of any head injuries.
It is not yet clear how long Holdsworth will be on the sidelines, although he will certainly miss next month's Castrol Edge Townsville 400.
Holdsworth has been joined by his mother and father at the hospital, while several drivers are expected to visit him this evening.
Team owner Charlie Schwerkolt remained at the circuit to pack up with his Team 18 crew before also heading to the hospital.
"I've had some tough moments before but this is the worst I've had in the sport because Lee is injured," he told Speedcafe.com.
CLICK HERE for more from Schwerkolt on the damage to his Holden and the search for a replacement driver.
Holdsworth added his thoughts via social media this evening.
"Broken pelvis, possible knee ligament damage and plenty of pain everywhere else but I'll be back soon," he wrote.
"Thanks so much for all the messages and support.
"Got mum and dad here to keep me company.
"Pretty keen to get home now to (wife) Alana and (daughter) Ava but have to work out what happens from here."