Gill and Smart win Rally of Queensland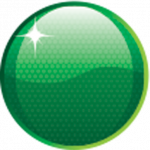 Indian driver Gaurav Gill splashed to a dominant victory in the Asia Pacific Rally Championship section, while Ryan Smart took honours in the Australian Rally Championship at a rain-shortened International Rally of Queensland.
Gill, driving for the Indian-owned and Czech-run MRF Skoda team, won 12 of the 13 special stages across the weekend's second round, increasing his lead in the 2016 drivers' standings.
Heavy rain swept the Mary Valley forestry stages on the Sunshine Coast hinterland after this morning's loop of four stages, forcing organisers to cancel the afternoon re-run over 61 kilometres.
They replaced it with a new section, only 1.2 kilometres long but sufficient for competitors to complete the minimum total distance needed to qualify for championship points.
Gill's young German team-mate Fabian Kreim finished second overall, almost two minutes behind Gill but 45 seconds ahead of Subaru-mounted Mike Young of New Zealand.
"It was quite a challenging rally, quite difficult with the conditions changing all the time," said Gill, who recorded his second Queensland victory in six years.
"But we got a good set-up in the morning on Saturday and pushed a little bit (to build up the lead).
"The stages were already wet from overnight rain. Now it is pouring completely!"
After running in the top three early in the weekend, Australian driver Nathan Quinn saw hopes of a podium result fade with engine and transmission problems. He finished fourth.
In the Kumho Tyres Australian Rally Championship local driver Ryan Smart used all his knowledge in a Mitsubishi Lancer.
Smart drove a canny, consistent event, winning only one stage but among the top three on all tests.
He finished just more than a minute ahead of fast-rising young Toyota driver Harry Bates, whose result was enough to boost him to the lead in the Australian driver standings.
Tom Wilde of Western Australia was third in a Subaru.
"It has been good – a bit surprised. We're stoked – thanks for coming," said Smart.
"The morning wasn't too bad. But we just got to the finish, not taking too many risks. I was happy with my driving, but the intensity was not there due to the rain."
Former Australian championship leader Simon Evans failed to finish the rally after rolling his Subaru on the third stage this morning. He and co-driver Ben Searcy were unhurt.
VIDEO: Australian Rally Championship wrap