Davison wins Carrera Cup in Darwin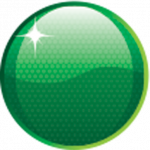 Alex Davison has won the final race of the Carrera Cup in Darwin and in the process took the round victory.
Davison, who also won the opening race and was second in the other, beat home David Wall and Steve Richards.
The result sees Davison sit just 4.5 points behind championship leader Matt Campbell, who recovered from a tough second race to finish sixth in the final race.
Davison's victory was set-up off the start as he led Wall and Richards into Turn 1. Behind, a coming together between James Bergmuller and Stephen Grove brought out the Safety Car.
The ensuing re-start caused some confusion down the field as a number of drivers were penalised for passing or overlapping before the start/finish line.
One of those was Tony Bates, who despite taking the chequered flag first in the Tag Heuer Carrera Challenge, was given a  five second penalty and dropped behind Shane Smollen who took the victory in the semi-pro class.
Up front Davison was well in control as he took the chequered flag for his second win of the season, after taking honours at the Australian Grand Prix event.
Wall came home second for the race and the weekend, while Richards held out a determined Dean Fiore.
A tough final race for Nick McBride who appeared to have transmission issues, which saw him off the circuit twice. He finished back in 17th.
The Carrera Cup will next appear at the Sydney Motorsport Park event in August, where Carrera Cup Asia will also be on the bill.
VIDEO: Round winners discuss the Darwin weekend

RESULTS: Race 3 – Carrera Cup
| | | | | |
| --- | --- | --- | --- | --- |
| Pos | No. | Driver | Team | Class |
| 1 |   25 |  Alex Davison |  Wilson Parking |  P |
| 2 |   38 |  David Wall |  Wilson Security |  P |
| 3 |   12 |  Steven Richards |  Laser Plumbing and Electrical |  P |
| 4 |    8 |  Dean Fiore |  Saint/Porsche Centre Melbourne |  P |
| 5 |  777 |  Ash Walsh |  Bob Jane T-Marts/Infants Frien |  P |
| 6 |    7 |  Matt Campbell |  Nuveau Constructions/Phase 8 |  P |
| 7 |   54 |  James Abela |  Horsley Park Gunshop |  P |
| 8 |   21 |  Garth Walden |  CIP/GWR |  P |
| 9 |   88 |  Dylan O'Keeffe |  Allstar Equipment/Dexion Suppl |  P |
| 10 |   45 |  Duvashen Padayachee |  Darrell Lea STIX |  P |
| 11 |   56 |  Shane Smollen |  McGrath Estate Agents |  C |
| 12 |   24 |  Tony Bates |  Moveitnet/A.F.S |  C |
| 13 |  222 |  Scott Taylor |  Scott Taylor Motorsport |  C |
| 14 |    9 |  Marc Cini |  Hallmarc |  C |
| 15 |  360 |  Fraser Ross |  Preston Hire |  P |
| 16 |   26 |  Michael Almond |  Copyworld |  P |
| 17 |   77 |  Nick McBride |  Bob Jane T-Marts |  P |
| 18 |   39 |  Adrian Mastronardo |  Veritas Property Group |  C |
| DNF |    4 |  Stephen Grove |  Grove Hire |  C |
| DNF |   13 |  James Bergmuller |  pricepressure.com.au |  C |
STANDINGS : Overall
| | | |
| --- | --- | --- |
| Position | Driver | Points |
| 1 | Matt Campbell | 546.5 |
| 2 | Alex Davison | 542 |
| 3 | Nick McBride | 509 |
| 4 | David Wall | 443 |
| 5 | Steven Richards | 383 |
| 6 | Ash Walsh | 364 |
| 7 | Michael Almond | 294 |
| 8 | Fraser Ross | 273.5 |
| 9 | Dean Fiore | 268 |
| 10 | Duvashen Padayachee | 225.5 |
| 11 | Tony Bates | 225 |
| 12 | Shane Smollen | 222 |
| 13 | James Bergmuller | 215.5 |
| 14 | Dylan O'Keeffe | 176 |
| 15 | James Abela | 155.5 |
| 16 | Adrian Mastronardo | 140.5 |
| 17 | Stephen Grove | 135 |
| 18 | Garth Walden | 123.5 |
| 19 | Shane van Gisbergen | 117 |
| 20 | Marc Cini | 112.5 |
| 21 | Scott Taylor | 24 |
STANDINGS : Tag Heuer Carrera Challenge
| | | |
| --- | --- | --- |
| Position | Driver | Points |
| 1 | Tony Bates | 586.5 |
| 2 | Shane Smollen | 558 |
| 3 | James Bergmuller | 490.5 |
| 4 | Adrian Mastronardo | 470.5 |
| 5 | Stephen Grove | 441 |
| 6 | Marc Cini | 406.5 |
| 7 | Scott Taylor | 80 |