Pirelli announces new F1 tyre supply deal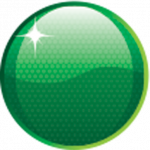 Pirelli has confirmed its will continue to be the official tyre supplier to Formula 1 for another three seasons.
The Italian manufacturer will supply tyres to teams until at least the end of the 2019 campaign.
The deal had been completed during the off season but Pirelli has chosen this weekend's European Grand Prix to make it public.
Pirelli became F1's tyre supplier in 2011 following the exit of Bridgestone.
From next season the firm will introduce bigger and wider tyres in accordance with the sport's new 2017 regulations.
Pirelli will conduct 25 days of testing utilising modified 2015 cars to ensure its new specification rubber is ready.