Le Mans weight penalties lumped on Ford, Ferrari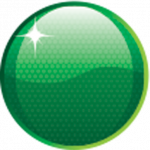 The ACO has moved to take the sting out of Ford and Ferraris attack in the GTE class at the Le Mans 24 Hour by issuing 11th hour weight penalties.
The Balance of Performance measures have seen the four Chip Ganassi Racing-fielded Ford GTs given 10kg weight increases while the three Ferrari 488 GTE machines have been lumbered with a 15kg increase.
It follows qualifying where Ford took the first two spots ahead of Ferrari.
Changes for Ford has also include a slight decrease in turbo boost following the marque's Le Mans return on the 50th anniversary of its famous Le Mans 24 Hour win at the hands of Kiwis Bruce McLaren and Chris Amon.
The Corvette C7.R and Aston Martin's Vantage have been given a .2mm larger air restrictor break while no adjustments were made to the Porsche 911 RSR.
Other last minute changes see Ferrari and Corvette given a two-litre increase in fuel capacity in a bid to level out their stint lengths.
Ford occupies pole in GTE Pro in the #68 GT shared by Dirk Muller, Sebastien Bourdais and Joey Hand ahead of the #69 car driven by Ryan Briscoe, Richard Westbrook and Scott Dixon.
The Le Mans 24 Hour starts tonight at 1100pm (AEST).