Hamilton fastest in European GP practice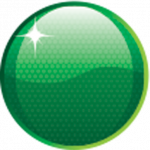 Lewis Hamilton set the pace in Friday practice for the European Grand Prix at the Baku street circuit.
Mercedes dominated the two 90 minute sessions at the newly constructed venue with Hamilton coming out on top in both.
Organisers were forced to make changes to the kerbs prior to the start of the second session.
Nico Rosberg and Hamilton both enjoyed spells at the top of the times in the day's final session before the latter posted a 1:44.223s effort on super-soft tyres to end up on top.
Rosberg proved to be 0.6s shy of his reigning world champion team-mate on the same rubber.
The championship leader's day ended on a sour note when his Mercedes ground to a halt on track with 20 minutes remaining.
Baku's long straights suited the Mercedes engined teams with Force India emerging as the best of the rest, with Sergio Perez in third, albeit 1.1s slower than Hamilton.
The Williams of Valtteri Bottas was fourth fastest ahead of the sister Force India of Nico Hulkenberg.
Carlos Sainz emerged as the quickest non Mercedes powered runner in sixth for Toro Rosso.
The Spaniard was however lucky to avoid contact with the barriers after a high speed spin at Turn 1.
Max Verstappen recovered from an oil leak in opening practice to finish seventh ahead of Ferrari's Sebastian Vettel.
McLaren's Jenson Button was ninth while Daniel Ricciardo rounded out the top 10.
The Australian provided the only real incident of note when he clouted the wall at Turn 15 in the first session.
Although glad his RB12 was able to be repaired for the final hit-out, the 26-year-old says his Red Bull team is searching for the pace required to fight at the front this weekend.
"I felt a bit bad about it (the crash) and said sorry to the guys," said Ricciardo.
"We don't have the speed that we want for the rest of the weekend so we have got some work to do.
"If we can get it right for tomorrow I think we can find a chunk of lap time."
A mechanical issue restricted Fernando Alonso's running in Practice 2 with the Spaniard left to settle for 11th position.
The McLaren driver edged Haas F1's Romain Grosjean and Kimi Raikkonen, who struggled with a suspected engine issue.
Qualifying is scheduled to begin on Saturday at 2300 AEST.
Result: European Grand Prix Practice 2
| Position | Driver | Car | Time | Gap | Laps |
| --- | --- | --- | --- | --- | --- |
| 1 | Lewis Hamilton | Mercedes | 1:44.223s | – | 33 |
| 2 | Nico Rosberg | Mercedes | 1:44.913s | 0.690s | 26 |
| 3 | Sergio Perez | Force India/Mercedes | 1:45.336s | 1.113s | 37 |
| 4 | Valtteri Bottas | Williams/Mercedes | 1:45.764s | 1.541s | 35 |
| 5 | Nico Hulkenberg | Force India/Mercedes | 1:45.920s | 1.697s | 37 |
| 6 | Carlos Sainz | Toro Rosso/Ferrari | 1:46.027s | 1.804s | 35 |
| 7 | Max Verstappen | Red Bull/Renault | 1:46.068s | 1.845s | 35 |
| 8 | Sebastian Vettel | Ferrari | 1:46.219s | 1.996s | 36 |
| 9 | Jenson Button | McLaren/Honda | 1:46.234s | 2.011s | 32 |
| 10 | Daniel Ricciardo | Red Bull/Renault | 1:46.293s | 2.070s | 32 |
| 11 | Fernando Alonso | McLaren/Honda | 1:46.498s | 2.275s | 27 |
| 12 | Romain Grosjean | Haas/Ferrari | 1:46.681s | 2.458s | 29 |
| 13 | Kimi Raikkonen | Ferrari | 1:46.694s | 2.471s | 32 |
| 14 | Daniil Kvyat | Toro Rosso/Ferrari | 1:46.744s | 2.521s | 35 |
| 15 | Esteban Gutierrez | Haas/Ferrari | 1:46.830s | 2.607s | 26 |
| 16 | Felipe Massa | Williams/Mercedes | 1:47.060s | 2.837s | 28 |
| 17 | Kevin Magnussen | Renault | 1:47.329s | 3.106s | 38 |
| 18 | Rio Haryanto | Manor/Mercedes | 1:47.487s | 3.264s | 33 |
| 19 | Marcus Ericsson | Sauber/Ferrari | 1:47.772s | 3.549s | 22 |
| 20 | Jolyon Palmer | Renault | 1:47.794s | 3.571s | 35 |
| 21 | Pascal Wehrlein | Manor/Mercedes | 1:48.018s | 3.795s | 36 |
| 22 | Felipe Nasr | Sauber/Ferrari | 1:48.081s | 3.858s | 38 |
Result: European Grand Prix Practice 1
| Position | Driver | Car | Time | Gap | Laps |
| --- | --- | --- | --- | --- | --- |
| 1 | Lewis Hamilton | Mercedes | 1:46.435s | – | 23 |
| 2 | Nico Rosberg | Mercedes | 1:46.812s | 0.377s | 32 |
| 3 | Valtteri Bottas | Williams/Mercedes | 1:47.096s | 0.661s | 34 |
| 4 | Fernando Alonso | McLaren/Honda | 1:47.989s | 1.554s | 21 |
| 5 | Sebastian Vettel | Ferrari | 1:48.627s | 2.192s | 26 |
| 6 | Sergio Perez | Force India/Mercedes | 1:48.922s | 2.487s | 17 |
| 7 | Jenson Button | McLaren/Honda | 1:49.019s | 2.584s | 21 |
| 8 | Felipe Massa | Williams/Mercedes | 1:49.125s | 2.690s | 22 |
| 9 | Carlos Sainz | Toro Rosso/Ferrari | 1:49.267s | 2.832s | 16 |
| 10 | Nico Hulkenberg | Force India/Mercedes | 1:49.301s | 2.866s | 27 |
| 11 | Romain Grosjean | Haas/Ferrari | 1:49.611s | 3.176s | 20 |
| 12 | Kimi Raikkonen | Ferrari | 1:49.635s | 3.200s | 16 |
| 13 | Daniel Ricciardo | Red Bull/Renault | 1:49.778s | 3.343s | 17 |
| 14 | Esteban Gutierrez | Haas/Ferrari | 1:50.167s | 3.732s | 25 |
| 15 | Marcus Ericsson | Sauber/Ferrari | 1:50.473s | 4.038s | 18 |
| 16 | Max Verstappen | Red Bull/Renault | 1:50.485s | 4.050s | 7 |
| 17 | Daniil Kvyat | Toro Rosso/Ferrari | 1:50.551s | 4.116s | 19 |
| 18 | Jolyon Palmer | Renault | 1:50.910s | 4.475s | 25 |
| 19 | Kevin Magnussen | Renault | 1:50.939s | 4.504s | 27 |
| 20 | Pascal Wehrlein | Manor/Mercedes | 1:51.219s | 4.784s | 24 |
| 21 | Felipe Nasr | Sauber/Ferrari | 1:51.771s | 5.336s | 11 |
| 22 | Rio Haryanto | Manor/Mercedes | 1:51.925s | 5.490s | 28 |