Gaurav Gill heads Rally Queensland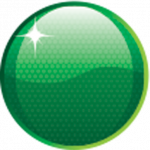 India's Gaurav Gill is halfway toward a second win in the International Rally of Queensland after clean-sweeping day one.
Despite challenging road conditions after rain in recent days, the MRF team Skoda driver was untroubled to top all of today's scheduled eight stages in the headline competition for Round 2 of the FIA Asia Pacific Rally Championship.
Gill, the 2010 Queensland winner and 2013 Asia Pacific Champion driver, banked a lead of almost 1 minute 50 seconds over his German teammate Fabian Kreim, with Michael Young of New Zealand third.
Gill reported that he'd had a challenging day, despite his dominant performance.
"It's been a good day but quite challenging. The roads are quite slippery but are consistently slippery," he said.
"But it wasn't easy at all because this is the first time I'm driving this car on slippery surfaces and it's very difficult getting used to what the car is going to do."
In the Kumho Tyres Australian Rally Championship third round, local Mitsubishi driver Ryan Smart won the Saturday heat in a Mitsubishi Lancer.
Smart finished among the top three in every stage to claim a 21.7 sec. lead over Harry Bates in a Toyota. Nathan Quinn was third in a Mitsubishi, but it was four-time champion Simon Evans who most thrilled spectators with some exciting driving.
The Subaru driver had to overcome broken suspension, a flat tyre and a time penalty earned as a result of forgetting his helmet was on the roof of his car as he drove off on a liaison stage. To make up for the lost time, Evans drove like a man possessed this afternoon, twice going faster over stages in his 1999-model Impreza WRX than Gaurav Gill in the latest world rally-specification Skoda Fabia R5.
He also went faster in stage two this morning and Bates topped the Indian ace on stage three in his Corolla S2000.
The International Rally of Queensland continues tomorrow over eight stages totalling 119 competitive kilometres before a podium finishing at the Globe Roamer Service Park in the township of Imbil at 3.30pm.
VIDEO: Australian Rally Championship wrap