Davison wins Carrera Cup opener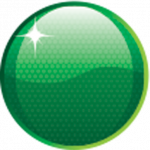 Alex Davison has won an action packed opening Carrera Cup race at Hidden Valley.
It was Davison's fifth race win in the Top End in the Porsche series, despite it being the first appearance of the Porsche series in nine years.
Starting fifth on the grid Davison moved to fourth on the opening lap as Matt Campbell held the lead from Ash Walsh and Steve Richards.
The action started quickly with Stephen Grove and Duvashen Padayachee coming together out of Turn 1. Then Walsh went off through the grass when he tried to outbrake Richards.
Richards appeared in control before Campbell got through in a great side-by-side battle on Lap 5 of 18. Richards then slipped back to fifth as Campbell headed Davison and David Wall.
A mid-race incident between Garth Walden and James Abela left radiator fluid and water on the track at Turn 5. Campbell found it and ran wide before spinning on Lap 9. This allowed a clear run for Davison into the lead and Wall into second.
Campbell hounded Wall all the way through to the finish while Davison, who had crashed during qualifying, kept it all together to collect the race win.
As the race appeared settled on the final lap, it came alive on the last corner in the Tag Heuer Carrera Challenge with Tony Bates making contact with James Bergmuller. Bates across the line first in the semi-pro category from Shane Smollen and Bergmuller. However, a post-race review put Bates back to third, with the win going to Smollen ahead of Bergmuller.
Sunday will feature two more Carrera Cup races.
VIDEO: Alex Davison speaks after the opening Carrera Cup race

RESULTS: Race 1 – Carrera Cup
| | | | | |
| --- | --- | --- | --- | --- |
| Pos | No. | Driver | Class | Team |
| 1 |  25 |  Alex Davison |  P |  Wilson Parking |
| 2 |  38 |  David Wall |  P |  Wilson Security |
| 3 |   7 |  Matt Campbell |  P |  Nuveau Constructions/Phase 8 |
| 4 |  88 |  Dylan O'Keeffe |  P |  Allstar Equipment/Dexion Supplies |
| 5 |  12 |  Steven Richards |  P |  Laser Plumbing and Electrical |
| 6 |  77 |  Nick McBride |  P |  Bob Jane T-Marts |
| 7 | 777 |  Ash Walsh |  P |  Bob Jane T-Marts/Infants Friend |
| 8 |   8 |  Dean Fiore |  P |  Saint/Porsche Centre Melbourne |
| 9 | 360 |  Fraser Ross |  P |  Preston Hire |
| 10 |  54 |  James Abela |  P |  Horsley Park Gunshop |
| 11 |  56 |  Shane Smollen |  C |  McGrath Estate Agents |
| 12 |  13 |  James Bergmuller |  C |  pricepressure.com.au |
| 13 |  24 |  Tony Bates |  C |  Moveitnet/A.F.S. |
| 14 |   9 |  Marc Cini |  C |  Hallmarc |
| 15 |  39 |  Adrian Mastronardo |  C |  Veritas Property Group |
| 16 | 222 |  Scott Taylor |  C |  Scott Taylor Motorsport |
| 17 |  45 |  Duvashen Padayachee |  P |  Darrell Lea STIX |
| DNF |  21 |  Garth Walden |  P |  CIP/GWR |
| DNF |  26 |  Michael Almond |  P |  Copyworld |
| DNF |   4 |  Stephen Grove |  C |  Grove Hire |