Changes made to Baku street circuit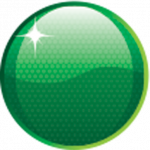 European Grand Prix organisers have completed overnight changes to the Baku street circuit as a response to problems with the kerbs and concerns over the pit lane entry.
Kerbs at Turn 6 and Turn 12 have been removed after loose bolts in the kerb plates cut tyres during Friday's opening practice.
The issue saw the following GP2 qualifying session postponed while officials worked on the circuit.
After assessing the issue, the FIA has elected to replace the offending kerbs with painted lines prior to Saturday's track action.
The circuit has attracted criticism from drivers who have raised safety concerns regarding a tight pit entry and a lack of run-off areas.
The pit entry was raised in a drivers' briefing which has resulted in lines which indicate the entrance and exit being repainted.
However, issues with the circuit continued into Practice 3 when a cable duct cover came loose in pit lane damaging Valtteri Bottas' Williams.
The damage ruled the Finn out of the 60 minute session.
Earlier the opening GP2 race provided plenty of incidents on the revised circuit layout with just 12 of the 22 car field classified as finishers after multiple Safety Car interruptions.