Campbell takes Carrera Cup pole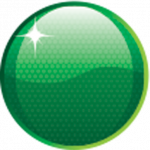 Matt Campbell will start from pole position for this afternoon's opening race of the Carrera Cup in Darwin after an impressive performance in qualifying.
Campbell was quick from the outset before going on to claim his third consecutive pole.
Even after putting a second set of tyres on his 911, his initial time was still good enough for pole, but he still made a small improvement to be 0.2s ahead of Ash Walsh.
The second row sees Steven Richards line up alongside rookie Dylan O'Keeffe who put in a stand-out performance to set the fourth fastest time.
Alex Davison will start fifth, despite a big off which saw him find the fence and receive some panel damage in the process.
The session saw several drivers run off the road.
Championship contender Nick McBride was among the drivers to run wide.
After returning to the track he stopped on the front straight with a technical issue, which required him to perform a complete shutdown and re-start of the car. He was then able to re-join the session.
Shane Smollen set the fastest time in the Tag Heuer Carrera Challenge despite a technical issue with the gear selection mechanism and then the ignition, which saw him only run the final minutes.
The opening race of the Carerra Cup is set to begin at 1510 local time.
VIDEO: Campbell and Smollen speak after qualifying

QUALIFYING: Carrera Cup – Hidden Valley
| | | | | | |
| --- | --- | --- | --- | --- | --- |
| Pos. | No. | Driver | Class | Team | Time/Gap |
| 1 |    7 | Matt Campbell |  P |  Nuveau Constructions/Phase 8 | 1:07.5609R |
| 2 |  777 | Ash Walsh |  P |  Bob Jane T-Marts/Infants Friend | +0.2032 |
| 3 |   12 | Steven Richards |  P |  Laser Plumbing and Electrical | +0.3543 |
| 4 |   88 | Dylan O'Keeffe |  P |  Allstar Equipment/Dexion Supply | +0.5069 |
| 5 |   25 | Alex Davison |  P |  Wilson Parking | +0.5493 |
| 6 |    8 | Dean Fiore |  P |  Saint/Porsche Centre Melbourne | +0.6014 |
| 7 |   38 | David Wall |  P |  Wilson Security | +0.6298 |
| 8 |   26 | Michael Almond |  P |  Copyworld | +0.7403 |
| 9 |  360 | Fraser Ross |  P |  Preston Hire | +0.8503 |
| 10 |   77 | Nick McBride |  P |  Bob Jane T-Marts | +0.9397 |
| 11 |   21 | Garth Walden |  P |  CIP/GWR | +0.9569 |
| 12 |   45 | Duvashen Padayachee |  P |  Darrell Lea STIX | +.9821 |
| 13 |   54 | James Abela |  P |  Horsley Park Gunshop | +1.1967 |
| 14 |   56 | Shane Smollen |  C |  McGrath Estate Agents | +1.4793 |
| 15 |   24 | Tony Bates |  C |  Moveitnet/A.F.S | +1.7078 |
| 16 |   13 | James Bergmuller |  C |  pricepressure.com.au | +1.7120 |
| 17 |  222 | Scott Taylor |  C |  Scott Taylor Motorsport | +2.1634 |
| 18 |   39 | Adrian Mastronardo |  C |  Veritas Property Group | +2.1678 |
| 19 |    4 | Stephen Grove |  C |  Grove Hire | +2.1938 |
| 20 |    9 | Marc Cini |  C |  Hallmarc | +2.7625 |