Imola touted as possible Monza replacement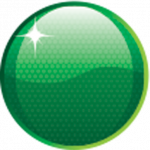 Imola has emerged as a likely venue to host the Italian Grand Prix next year if Monza fails to secure a contract extension, according to Bernie Ecclestone.
Monza appears set to drop off the Formula 1 calendar as talks to extend its contract remain unresolved, with this year's race the last of its current deal.
The historic circuit has been a mainstay on the F1 schedule having hosted all but one Italian Grand Prix since 1950.
While the future of the Italian Grand Prix is yet to be secured, F1 boss Ecclestone has hinted that Imola could become an alternative host venue for the event.
Ecclestone says there is still time for Monza to secure a new deal but is happy for the race to move to Imola.
"We need to rely little bit on the national sporting authorities in the country to support, so if it doesn't happen in Monza and they want to support it, then we'll be in Imola," said Ecclestone.
"I hope it's sorted out. It's up to their national sporting authority to decide."
Imola last held an F1 race in 2006 but has since undergone a revamp bringing it up to FIA Grade 1 standard.