Officials forced to make Baku kerb repairs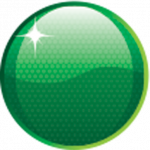 European Grand Prix organisers have been forced to make adjustments to the kerbs at the Baku street circuit prior to second practice.
Problems with the kerbs at the newly constructed circuit in Azerbaijan were discovered following opening practice with Pirelli reporting cuts to several tyres.
As a result, the following GP2 qualifying session was postponed while officials assessed the kerbs before repairs were made.
The FIA's Charlie Whiting has since confirmed that bolts and screws used to hold the kerbs in place had been causing damage to the tyres.
"Some small bolts had come loose at the end of kerbs at Turn 6 and Turn 12 so we have taken them out and welded them (the kerbs) to each other," said Whiting.
"It is difficult to say if this is something we should have expected."
The second 90 minute practice session began at the scheduled 2300 AEST.
GP2 qualifying will be held after Formula 1 practice.