Night racing for new Darwin Supercars deal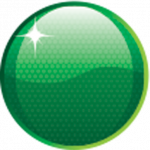 A new deal that will see the Virgin Australia Supercars Championship race under lights at Hidden Valley is set to be announced.
The category has called a media conference for Saturday morning promising a major announcement from Northern Territory Chief Minister Adam Giles and Supercars CEO James Warburton.
Giles and Warburton both spoke of the plan at the chief minister's annual event function this evening, where a new contract for the race to be held until 2030 was confirmed.
Following a feasibility study into night racing at Hidden Valley that took place following last year's event, the new contract will see racing under lights from 2018.
The move will require flood lighting around the circuit and mark the first Supercars night race in Australia since the 1997 season opener at Calder Park.
Hidden Valley's deal will see it as the only night race on the calendar for at least five years.
Giles spoke of the intended benefits of night racing for the region last year.
"There's potential to bring more (money) to the Territory at night," Giles told the NT News.
"It would be more about the exposure we'd get from around the country and from Asia and being able to showcase Darwin over that weekend with the advertising.
"Darwin has always been the leader in V8s in the country; whether it's been concerts at the V8 events, or setting up public transport for the V8s, we've always been a market leader.
"Now we're looking at the next step."
Whether the Hidden Valley lighting will be permanent or temporary has yet to be determined.