Fiore fastest in Carrera Cup practice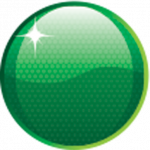 Dean Fiore has come back from a crash in the opening session to set the fastest overall practice time in the Porsche Carrera Cup at Hidden Valley.
With the first appearance of the Porsche series in the Top End in nine years, all the drivers were trying to find the limit in both sessions.
Fiore went off the track on a fast lap causing panel damage early in the day. His car was repaired and he took part in practice #2.
With V8 Supercars experience of Hidden Valley in recent years, David Wall was fastest in the early session, from Matt Campbell and Alex Davison.
Despite it being his first visit to Hidden Valley, Campbell was getting plenty of laps as he also spent time before the second Carrera Cup practice behind the wheel of Todd Kelly's Nissan Altima in the V8 session.
Marbles from the Supercars practice session, which immediately preceded Practice 2, caught much of the field out with many having moments including a spin for James Abela.
Over the closing minutes Sonic team-mates Ash Walsh and Nick McBride traded fastest times before Fiore set the new benchmark for the category of 1:08.8002.
Fastest in the Tag Heuer Carrera Challenge went the way of Shane Smollen in both sessions.
The Carrera Cup will have qualifying at 11.05am local time followed by the opening 18-lap race at 3.10pm.
VIDEO: Fiore and Smollen speak after Friday practice

TIMES: Practice 1 – Carrera Cup 
| | | | | | |
| --- | --- | --- | --- | --- | --- |
| Pos. | No. | Driver | Class | Team | Time/Gap |
| 1 | 38 | David Wall |  P | Wilson Security | 1:08.8144R |
| 2 | 7 | Matt Campbell |  P | Nuveau Constructions/Phase 8 | +0.2142 |
| 3 | 25 | Alex Davison |  P | Wilson Parking | +0.4192 |
| 4 | 12 | Steven Richards |  P | Laser Plumbing and Electrical | +0.6068 |
| 5 | 777 | Ash Walsh |  P | Bob Jane T-Marts/Infants Friend | +0.6809 |
| 6 | 77 | Nick McBride |  P | Bob Jane T-Marts | +0.6995 |
| 7 | 8 | Dean Fiore |  P | Saint/Porsche Centre Melbourne | +0.7555 |
| 8 | 26 | Michael Almond |  P | Copyworld | +0.7672 |
| 9 | 21 | Garth Walden |  P | CIP/GWR | +1.2460 |
| 10 | 360 | Fraser Ross |  P | Preston Hire | +1.3109 |
| 11 | 88 | Dylan O'Keeffe |  P | Allstar Equipment/Dexion Supply | +1.5154 |
| 12 | 54 | James Abela |  P | Horsley Park Gunshop | +1.6637 |
| 13 | 45 | Duvashen Padayachee |  P | Darrell Lea STIX | +2.2193 |
| 14 | 56 | Shane Smollen |  C | McGrath Estate Agents | +2.2641 |
| 15 | 4 | Stephen Grove |  C | Grove Hire | +2.6639 |
| 16 | 13 | James Bergmuller |  C | pricepressure.com.au | +3.1043 |
| 17 | 39 | Adrian Mastronardo |  C | Veritas Property Group | +3.1079 |
| 18 | 24 | Tony Bates |  C | Moveitnet/A.F.S. | +3.8367 |
| 19 | 222 | Scott Taylor |  C | Scott Taylor Motorsport | +4.0917 |
| 20 | 9 | Marc Cini |  C | Hallmarc | +4.3241 |
TIMES: Practice 2 – Carrera Cup 
| | | | | | |
| --- | --- | --- | --- | --- | --- |
| Pos. | No. | Driver | Class | Team | Time/Gap |
| 1 | 8 | Dean Fiore | P | Saint/Porsche Centre Melbourne | 1:08.8002R |
| 2 | 777 | Ash Walsh | P | Bob Jane T-Marts/Infants Friend | +0.0376 |
| 3 | 77 | Nick McBride | P | Bob Jane T-Marts | +0.2093 |
| 4 | 25 | Alex Davison | P | Wilson Parking | +0.4150 |
| 5 | 88 | Dylan O'Keeffe | P | Allstar Equipment/Dexion Supply | +0.4402 |
| 6 | 21 | Garth Walden | P | CIP/GWR | +0.5160 |
| 7 | 12 | Steven Richards | P | Laser Plumbing and Electrical | +0.5200 |
| 8 | 38 | David Wall | P | Wilson Security | +0.5547 |
| 9 | 7 | Matt Campbell | P | Nuveau Constructions/Phase 8 | +0.6245 |
| 10 | 56 | Shane Smollen | C | McGrath Estate Agents | +0.8603 |
| 11 | 360 | Fraser Ross | P | Preston Hire | +0.8845 |
| 12 | 26 | Michael Almond | P | Copyworld | +0.9243 |
| 13 | 54 | James Abela | P | Horsley Park Gunshop | +0.9341 |
| 14 | 13 | James Bergmuller | C | pricepressure.com.au | +1.4927 |
| 15 | 222 | Scott Taylor | C | Scott Taylor Motorsport | +1.7093 |
| 16 | 4 | Stephen Grove | C | Grove Hire | +1.7909 |
| 17 | 39 | Adrian Mastronardo | C | Veritas Property Group | +1.8783 |
| 18 | 24 | Tony Bates | C | Moveitnet/A.F.S. | +1.8848 |
| 19 | 9 | Marc Cini | C | Hallmarc | +2.8712 |
| 20 | 45 | Duvashen Padayachee | P | Darrell Lea STIX | +6.0787 |