Concerns raised over Baku street circuit safety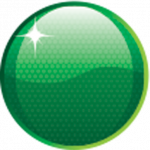 Formula 1 drivers have aired their concerns regarding the safety of the new Baku street circuit which will host this weekend's European Grand Prix.
Set to make its F1 debut, the 6km street circuit features a mix of high speed straights and tight corners as it winds itself around the Azerbaijani capital.
However, the layout has attracted criticism for its lack of run-off areas and a tight pit lane entry.
McLaren's Jenson Button believes there are several areas of the circuit where driver safety needs to be addressed.
The Brit earmarked the lack of run-off areas as his biggest fears heading into the weekend.
"It is like we have gone backwards in certain areas, I don't know why," said Button.
"Maybe the circuit was supposed to be the other way around. It is just how it is.
"It is a shame because a lot of the circuit is good and you look at the condition of everything, it does look very good.
"I do like the layout, it is exciting in some places but some things look like they need to be addressed.
"The bit I don't like is a few corners.
"We work so hard on safety, improving circuits all the time and we come here and we have corners like T3, T7 and T14 that don't have any runoff at all.
"We all do as drivers trust the FIA and they do a fantastic job of keeping us safe.
"They have improved pretty much every circuit we go to, including Monaco.
"But running around it just looks like there is little run-off. Hopefully I am wrong."
Championship leader Rosberg shared Button's concerns with the Mercedes driver fearing the tight pit lane entry will cause a big accident.
"The track looks great, the place is great. A little bit of a concern with those run-offs. There are two or three which are really not looking good. That's not great," said Rosberg.
"There is a massive accident to be had if you go over the limit (when entering the pits)."
Opening practice for the European Grand Prix is scheduled to begin tonight at 1900 AEST.