Ricciardo caught out by new Baku circuit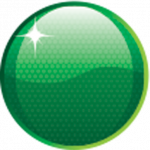 Daniel Ricciardo became the first victim of the challenging Baku street circuit following a crash in opening practice.
The Red Bull driver slid wide on the entry to Turn 15 which resulted in a slow speed collision with the barriers, bringing out the red flags in the maiden Formula 1 session at the Azerbaijani venue.
Ricciardo escaped the crash unscathed although his RB12 sustained heavy damage to the right rear.
The Australian ended the session in 13th position.
The 6km circuit has attracted criticism from drivers prior to this weekend's European Grand Prix due to its lack of run-off areas at certain points of the track.
Several drivers were caught out by the circuit resulting in excursions down escape roads, while Lewis Hamilton brushed the wall at Turn 3.
Toro Rosso's Carlos Sainz also damaged his front wing after making slight contact with the wall at Turn 15.
Hamilton topped the times despite sitting out the final 30 minutes of the session after he flat spotted his tyres following the brush with the wall.
The reigning world champion was 0.3s quicker than Mercedes team-mate Nico Rosberg with the Williams of Valtteri Bottas in third.
McLaren's Fernando Alonso was fourth fastest ahead of Ferrari's Sebastian Vettel and Force India's Sergio Perez.
Practice 2 is due to begin at 2300 AEST.
Result: European Grand Prix Practice 1
| Position | Driver | Car | Time | Gap | Laps |
| --- | --- | --- | --- | --- | --- |
| 1 | Lewis Hamilton | Mercedes | 1:46.435s | – | 23 |
| 2 | Nico Rosberg | Mercedes | 1:46.812s | 0.377s | 32 |
| 3 | Valtteri Bottas | Williams/Mercedes | 1:47.096s | 0.661s | 34 |
| 4 | Fernando Alonso | McLaren/Honda | 1:47.989s | 1.554s | 21 |
| 5 | Sebastian Vettel | Ferrari | 1:48.627s | 2.192s | 26 |
| 6 | Sergio Perez | Force India/Mercedes | 1:48.922s | 2.487s | 17 |
| 7 | Jenson Button | McLaren/Honda | 1:49.019s | 2.584s | 21 |
| 8 | Felipe Massa | Williams/Mercedes | 1:49.125s | 2.690s | 22 |
| 9 | Carlos Sainz | Toro Rosso/Ferrari | 1:49.267s | 2.832s | 16 |
| 10 | Nico Hulkenberg | Force India/Mercedes | 1:49.301s | 2.866s | 27 |
| 11 | Romain Grosjean | Haas/Ferrari | 1:49.611s | 3.176s | 20 |
| 12 | Kimi Raikkonen | Ferrari | 1:49.635s | 3.200s | 16 |
| 13 | Daniel Ricciardo | Red Bull/Renault | 1:49.778s | 3.343s | 17 |
| 14 | Esteban Gutierrez | Haas/Ferrari | 1:50.167s | 3.732s | 25 |
| 15 | Marcus Ericsson | Sauber/Ferrari | 1:50.473s | 4.038s | 18 |
| 16 | Max Verstappen | Red Bull/Renault | 1:50.485s | 4.050s | 7 |
| 17 | Daniil Kvyat | Toro Rosso/Ferrari | 1:50.551s | 4.116s | 19 |
| 18 | Jolyon Palmer | Renault | 1:50.910s | 4.475s | 25 |
| 19 | Kevin Magnussen | Renault | 1:50.939s | 4.504s | 27 |
| 20 | Pascal Wehrlein | Manor/Mercedes | 1:51.219s | 4.784s | 24 |
| 21 | Felipe Nasr | Sauber/Ferrari | 1:51.771s | 5.336s | 11 |
| 22 | Rio Haryanto | Manor/Mercedes | 1:51.925s | 5.490s | 28 |